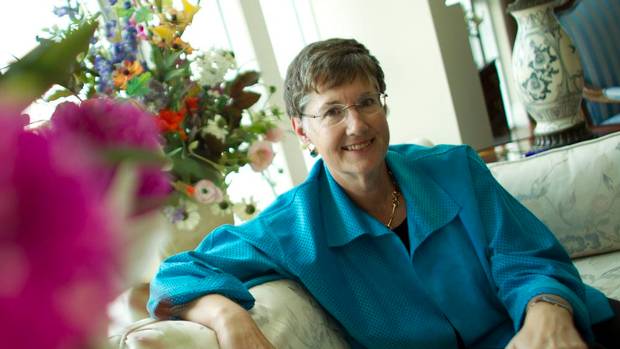 It's not the sexiest area of research nor the most lucrative but Suzanne Labarge, a retired RBC executive, deserves praise for gifting McMaster University with $10 million to study "optimal aging."
The goal of the newly-founded Labarge Optimal Aging Initiative is to come up with innovative ways help seniors remain independent as they age while easing the strain on government.
This article was published by The Globe and Mail on September 9th, 2012.  To see this article and other related articles on The Globe and Mail website, please click here
Seniors are already the fastest-growing age group in Canada and by 2051, one-quarter of the population will be part of the 65+ club, according to Statistics Canada projections. But as seniors' advocates lobby governments for more funds to cover anticipated costs related to health care, housing and more, they might better focus their attention on the private sector and preventative options. After all, provincial governments are already buckling under pressure to serve their growing and graying populations.
This spring in B.C., the finance minister predicted health care costs will account for 42 per cent of government spending by 2014, despite efforts to rein in spending increases.
In Ontario, the government increased funding for home care in this year's budget in hopes of diverting seniors from long-term care homes (which cost the public system much more money) — but they still couldn't avoid increasing funding for long-term care.
Instead of seeing seniors as an inevitable taxpayer burden, the McMaster initiative encourages outside-the-box thinking on how to manage the needs of our aging population.
Researchers in engineering and occupational therapy are teaming up to create senior-friendly vehicle designs so older Canadians can safely enjoy the independence of driving later in life. A pathology and molecular medicine expert is studying how eating probiotics can work as a defense against respiratory infections — a leading cause of death among seniors. A nursing professor is testing the effectiveness of a program that would teach seniors with diabetes how to self-manage their disease.
Not only is this kind of innovation in senior care better for Canada economically, it empowers seniors to live with more autonomy and escape the "burden" label.