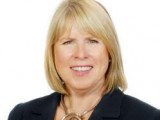 Dear CARP members:
Ontario PC Leader Tim Hudak recently released a white paper for reforming Ontario's health care system. His plan includes cuts to homecare nurses and front line staff, and would gut oversight over health spending.  In short, it's full of holes.
As Junior Health Minister under Mike Harris, Tim Hudak closed hospitals and fired 6,000 nurses.  His current plan proposes more of the same.  By dismantling the Community Care Access Centres responsible for our home care, 4,000 home care nurses and frontline staff would be fired.  By comparison, our Action Plan for Health Care expands home care for 90,000 more seniors.
The PC plan also calls for all home care oversight to come from Toronto – not the community – and we don't agree with that approach.  Where is the accountability in the system with no oversight over hospitals, long-term care homes and home care providers?  Under our government, Local Health Integration Networks have held hospitals accountable for balancing their budgets, reduced wait times and improved patient care.
Finally, Mr. Hudak refuses to rule out expanding for-profit clinics, which would bring U.S.-style private health care to Ontario where the wealthy jump ahead of the queue.
Since 2003, our government has increased access to family physicians for 2.1 million more Ontarians and cut wait times for key procedures in half. We expanded the roles of nurses and physician assistants and cut the cost of generic drugs by 50 per cent, saving Ontarians more than $500 million per year.
We need to keep up this progress.  Part of our Action Plan for Health Care is a robust Seniors Care Strategy that includes expanding access to house calls, more home care through 3 million more Personal Support Worker hours, Care Co-ordinators to ensure that the right care is in place for seniors recovering after hospital stays and a Healthy Homes Renovation Tax Credit to help seniors stay in their homes longer by assisting with accessibility upgrades.
While the PCs want to take us back to the time of hospital closures, we're focussed on delivering services in a more efficient way so that Ontarians can access the right care, at the right time, in the right place.  We can't afford to go back to where we were, when we have accomplished so much, together.
Sincerely,
Deb Matthews
Minister of Health and Long-Term Care