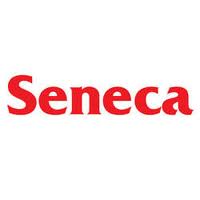 IF YOU SUFFER FROM OSTEOARTHRITIS, WE INVITE YOU TO PARTICIPATE IN A CLINICAL STUDY
Seneca College of Health Sciences and IMI Healing Technologies are undertaking a clinical study to investigate the efficacy of a new physical therapy modality – Regenerative Photonic Therapy (RPT).
RPT is a ground breaking therapy used to treat, among other conditions, people with symptoms of osteoarthritis.  The patented technology is approved by Health Canada and the study is supported by the Canadian Government's Applied Research Initiative.
The focus will be individuals, with arthritic knee pain, in the senior community.
Participants, chosen for the study, will also be trained on therapeutic exercises (proven to reduce osteoarthritis symptoms) and home device usage.  Participants can expect benefits such as: relief of pain and inflammation, improved mobility, improved sleep and a reduction in medication.  RPT can also reduce the consumption of non-steroid anti-inflammatory drugs (NSAIDs).
No Drugs, No Surgery, No Side-Effects
The deadline to register is Octoberber 31, 2012.
To learn more about this study or to be a participant, please contact:
Caroline E. Grammer, Principal Investigator, Seneca College School of Community Services,  416 491 5050 x 55449 or [email protected]
Or
Millennium Health Institute, <[email protected]>  or call 905 882-8181