THE POWER OF THE PEN – "Different Strokes for Different Folks"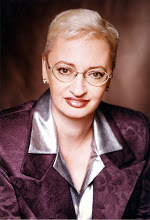 Featuring ELAINE CHARAL – Entertainer/Speaker Extraordinaire! 
Join us and be prepared to be entertained and to share a laugh or two!
Your handwriting is much more than those marks you make on paper!  You will uncover secrets' contained within your own handwriting that may well surprise you!  After Elaine's presentation, you will never look at a note from a friend, a family member or a colleague in the same way.  'Reading between the lines' when you receive that written fax, letter or note will give you valuable insights to enhance your understanding and communication with friends and business associates.  You'll also be able to easily identify leadership strengths and other personality strengths in your own writing.
Elaine is a Certified Handwriting Analyst; she has been a Professional Speaker for over 10 years.  Elaine has appeared on CBC's Steven & Chris Show, "Come Dine With Me", the Mike Bullard Show, Breakfast Television in Toronto and Edmonton, Canada AM, Global News at Noon, CHCH News at Noon, Connie Smith's "Always Good News", Ed the Sock, CTV News at Noon in Kitchener, Edmonton and Toronto, "Urban Rush" in Vancouver, CFRB's Ted Woloshyn Show and the Jerry Agar Show, CBC's "Fresh Air" show, and many more!
Visit: www.handwritinganalysistoronto.com for more information about Elaine.
Tuesday, November 13, 2012
St. George on Yonge, 5350 Yonge Street, North York, ON
Doors open at 6:30pm; come early to browse the services and products provided by some of our Benefit Partners, with special pricing available only to Chapter 42 members. Presentation begins at 7pm and finishes      at 9 pm.
Free underground parking for 50 cars – enter from Churchill Avenue. TTC directions – walk north up Yonge on west side from North York Centre subway station or walk south on Yonge on west side from Finch station.
Refreshments Served
Please bring your valid CARP membership card for Free Admission. Non-members are welcome; admission price is $5 cash per person. New memberships will be taken at the door.
RSVP to: [email protected]