Information posted October 20, 2012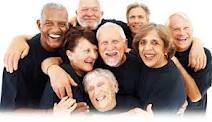 Dr. Samir K. Sinha, Director of Geriatrics, Mount Sinai and the University Health NetworkHospitals was the guest speaker at the latest event held on October 17.
Dr Samir's talk was entitled "With Respect to Old Age"
Dr. Sinha shared his expertise and highlighted some of the ways in which Burlington can support the right mix of care for an aging population. He also shared some of his findings that will be informing his recommendations  towards developing Ontario's Senior's   Strategy.
About the speaker: A passionate advocate for the needs of older persons, Dr. Samir K. Sinha is the recently appointed expert lead of Ontario's Seniors Care Strategy. Dr. Samir Sinha is a respected professional and passionate advocate for the health care needs of seniors. Dr. Sinha currently serves as the Director of Geriatrics at Mount Sinai and the University Health Network Hospitals in Toronto. He is also the Chair of the Health Professionals Advisory Committee of the Toronto Central LHIN and is a Medical Advisor to the Toronto Central CCAC.
Dr. Sinha was very engaging and the audience most appreciative of the information.
TV Cogeco will be broadcasting Dr. Sinha's presentation on the following dates and times:Tuesday, October, 23 at 2 pm, Thursday, October 25 at 3 pm, Saturday, October 27 at 7 pm, Tuesday, October 30 at 3 pm, and Friday November 2 at 10 am.
You can see Dr Samir's presentation by clicking on the following link:
Inspire Burlington Presentation Oct 17_2012_894