Your weekly round-up of all things Zoomer, worldwide, with your host, Libby Znaimer.
ZWIR is the only show if it's kind in Canada and regularly features CARP's important work.  AM740 is "ZoomerRadio" in the Greater Toronto Area and can be tuned-in, online, anytime, for great music, news and information for Zoomers.
December 15th, 2013: On Friday the Government of Quebec announced it is joining the campaign to boost the Canada Pension Plan for the middle class. Will that support be enough to push the proposal forward a major federal and provincial finance ministers' meeting? We'll find out. Plus, he's the latest weapon in the Canadian invasion… of some of Britain's most venerable institutions. Michael Downey, outgoing president and CEO of tennis Canada is leaving to take the helm at the Lawn Tennis Association, the governing body for the sport of Tennis in United Kingdom, where tennis began. We"ll talk about why they came to Canada to find new leadership. Click here to listen. 
December 8th, 2013: What would you do if you found out you had an overwhelming chance of developing breast or ovarian cancer? There are tough decisions for women who find out they have the BRCA 1 or 2 gene mutations. And these mutations so prevalent amongst Ashkenazi Jews that some doctors are are calling for the entire community to be screened. Today we'll learn the ABC's of BRCA. Plus, we'll have a musical tribute to the late South African President and champion of peace, Nelson Mandela. Click here to Listen.
December 1st, 2013: Thinking of a winter getaway? Make sure you have the right travel and health insurance! Gordon Pape is here to help us navigate the sometimes confusion conditions. Plus, assisted suicide has become a major topic of debate across our country, but some people think focusing solely on when to die is putting the cart before the horse. Dr. Gary Rodin from the Princess Margaret Cancer Centre will tell us why the focus should be on better quality palliative care. Click to Listen. 
November 24th, 2013: Libby is joined by Eleanor Levine to talk about the Harbord Village Oral History Project. Plus, are Seniors Discounts still necessary? They've come under fire from groups who think it's time to stop giving Zoomers a break! Susan Eng and David Cravit will weigh in! Click to Listen.
November 17th, 2013: It's the 50th Anniversary of the Kennedy Assassination. Libby is joined by Rush DeNooyer, producer of the documentary "Cold Case JFK", which uses modern forensics to determine that there was just one shooter. Plus, American authorities changed the guidelines for prescribing cholesterol- busting drugs called stations. Now instead of focusing on lowering bad cholesterol, and monitoring those levels regularly, doctors are being told to put more patients on medications like Crestor and Lipitor. How do you know if you should be taking these drugs? Cardiologist Dr. Beth Abramson is here with her advice. Click to Listen.
November 10th, 2013: In honour of Remembrance Day, Libby is joined by author Margaret MacMillan who's new book "The War That Ended Peace" looks at the politics of continental Europe in the years leading up to the great war. Plus, Rabbi Dow Marmur joins us to talk about the importance of Toronto's Holocaust Education Week. Click to Listen. 
November 3rd, 2013: Libby is joined by Canadian Ambassador Ken Taylor on the 34th anniversary of the Iranian Hostage Crisis. He's the subject of the new documentary "Our Man In Tehran". Plus, November is Pancreatic Cancer Awareness Month. It kicked off with a Toast to Hope – a special event that brought together dozens of long-term survivors. We'll find out what new treatments are on the horizon to help increase the amount of people to survive one of the deadliest forms of cancer. Click to Listen. 
October 27th, 2013: Libby is joined by Commander Chris Hadfield to talk about his time on the International Space Station and his new book "An Astronaut's Guide To Life On Earth". Plus, we'll hear excerpts from a panel discussion about our health care system that took place during the 6th Annual ZoomerLife Conference. Click to Listen.
October 20th, 2013: Libby talks Zoomer Sex with Carlyle Jansen, owner of Good For Her and a sex educator. Plus, Susan Eng drops by to share CARP's take on the Harper Government's Throne Speech.
October 13th, 2013: Libby talks Thanksgiving meals with food guru Lucy Waverman! And we hear an inspirational story from Israeli Paralympian Hanoch Budin! Click to Listen.
October, 6th, 2013: Libby talks with Medical Marijuana advocate Terry Roycroft about the Harper government's new free-market approach to the drug. Plus, Susan Eng and CARP celebrate Seniors Day with a look at how to make our society more age-friendly! Click to Listen.
September, 29th, 2013: A viral video recorded by Dr. Donald Low 8 days before his death has sparked a national conversation on assisted dying. The official word from Ottawa is that the topic won't be opened for debate… but one member of the majority government thinks it should. Libby talks to Conservative MP Steven Fletcher. Plus, are you looking to downsize? Zoomer Magazine's Arlene Stacey and Senior Real Estate Specialist Michael McCann are here with their tips! Click to Listen.
September 22nd, 2013:  It's one of the most common health conditions plaguing Zoomers – Arthritis. And like any disease, discovering it in the early stages can drastically improve the outcome. Today Libby will talk to Domenic Pilla – President and CEO of Shoppers Drug Mart – about a partnership with the Arthritis Research Centre of Canada to provide quick, easy Arthritis screening for Canadians.
Plus, do you have children in college or university? If they've moved away from home, you've probably found the house much quieter since they left and you're probably missing them. Dr. Oren Amitay is here to help you cope with the empty nest. Click to Listen.
September 15th, 2013: We'll hear a conversation Libby had with author and activist Margaret Atwood from the launch party for her new book MaddAddam. It's the third and final novel in her trilogy about a dystopian future.
Plus, this week CARP released a comprehensive research report on the evolving expectations and ambitions of Canadians eligible to retire. It finds that most older workers want to keep working – but on their own terms. CARP's Susan Eng tells us what these results mean for Zoomers and the workforce. Click to Listen.
September 8th, 2013: 80 year old Iole Pasquale was was tasered twice by police officers while wandering the streets of Mississauga alone, with a bread-knife in her hands. The incident has sparked a firestorm with many questioning why the police could not subdue an 80 year old woman without resorting to a stun gun. How to de-escalate a situation like this? Libby talks to Dr. Samir Sinha, Director of Geriatrics at Mount Sinai Hospital.
Plus, it was back to school all across Canada this week, and kids aren't the only ones hitting the books. Many Zoomers are deciding to continue their education as a way to enrich their lives. Libby is joined by Sandra Kerr, the director of the 50+ program at Toronto's Ryerson University. Click to Listen.
September 1, 2013: This week kicked off with a special birthday party for 14 Centenarians who are residents of St. Hilda's Towers in Toronto. It was a pleasant event that proves reaching triple-digits is becoming increasingly common. However, recent polls suggest that many people don't want to live for more than a century – What do these super-agers have to say? Libby will have that as well as what CARP members had to say on the topic of their longevity.
Plus, do you know when it's ok to eat asparagus with your fingers? How about bacon? Do you even know the correct way to use your knife and fork? Charles MacPherson tackles these quandaries in his book "The Butler Speaks". Click to Listen. 
August 25, 2013: Jane Brown guest hosts the program and is joined by Susan Sutton, President of the Baycrest Foundation. She'll tell us about a very generous donation from the estate of Anne Tanenbaum and how the money will be put to use.
Plus, summer is slowly winding down and for most of us that means the end of the holiday season and a return to the day to day demands of the workplace. Office stress is an increasing problem in today's world, one that might have serious impacts on your mental and physical health. How to deal? Dr. David Posen will give us his top tips. Click to Listen.
August 18, 2013: Do you work with millennials? That's the generation born after 1980. Considering they make up a quarter of Canada's workforce, the answer is likely yes. And you might have noticed their attitude towards employment is very different from ours. From unrealistic career expectations to a constant need for approval, Millennials are changing the dynamics of many Canadian offices. Libby talks to Bruce Mayhew, a Zoomer who has developed a program to help us negotiate the demands of a multi-generational workforce… and Elise Kayfetz, a millennial who will explain the attitudes and opinions of her generation.
Plus, nutritionist and cookbook author Rose Reisman tells us all about the latest food craze – the gluten free diet. She'll fill you in on how to figure out if it's right for you! Click to Listen.
August, 11, 2013: Libby talks to Billie Jean King about the 40th anniversary of the Women's Tennis Association and the famous Battle of the Sexes match!
Plus, did you know the nutrition tables on the back of most food products are based on 30 year old information? That means some of those daily values are way off. Nutritionist Rosie Schwartz is here to tell us how and why Health Canada needs to fix this! Click to Listen.
July 14, 2013: It's a major step forward in treating patients with the most lethal form of cancer. After nearly two years of planning, the Princess Margaret Cancer Centre is launching a rapid diagnosis program for pancreatic cancer – which is the fourth leading cause of death from cancer. Physician-in-Chief Dr. Malcolm Moore tells us all about it. Plus, it's an amazing achievement. At 70 years old, Jeanne Socrates has become the oldest women to complete a non-stop, solo sail around the world. It was her third attempt and by no means easy. She'll share stories of her adventure with guest host Jane Brown. Click to Listen. 
July 7, 2013: Regular exercise is one of the best ways to ensure that Zoomers remain independent, able to travel and perform everyday tasks. Edna Levitt is a personal trainer who specialises in working with older zoomers – she'll give us some tips on things we can all to do get fit, healthy and active! Plus, it's being touted as the read of the summer. Crazy Rich Asians is the saga of three generations of three super-rich Chinese families from Singapore. We'll hear a chat Libby had with author Kevin Kwan. Click to Listen.
June 30, 2013: The Zoomer Week in Review celebrates Canada Day by exploring our national identity with noted Canadian historian Christopher Moore. Plus, you might not think it – but the dog days of summer are a perfect time to pour over your retirement plans. Kevin Dougherty, president of Sun Life Financial Canada and Moses Znaimer sit down to talk about how to plan for everything from travel and leisure to paying for unexpected medical emergencies. Click to Listen.
June 23, 2013: He might sound like your everyday teenager, but Jack Andraka is anything but. He's the inventor of a simple blood test that promises to be a breakthrough in the early detection of some of the deadliest forms of cancer. He'll tell us about his incredible invention and his appearance at the 2013 IdeaCity conference! Plus, with many people in the United States still arguing about science versus the bible, our second guest has a very Canadian solution – Daniel Freidmann says both sides are right!
Click to Listen.
June 16, 2013: We remember Lillian Morgenthau – a woman who helped countless seniors by co-founding CARP, The Canadian Association For Retired People. Plus, Libby talks to IdeaCity presenter Gabor Forcags. The physicist-turned-entrepreneur's latest venture is the 3d printing of sustainable leather! He'll tell us all about it. Click to Listen.
June 9, 2013: Is finding true love just a matter of supply and demand? Economist and IdeaCity presenter Marina Adshade says so. She'll tell us all about dollars and sex and what we should do to succeed in the marketplace of romance. Plus, sometimes the fastest way to someone's heart is through the stomach! Prominet food writer Michael Pollan says taking up cooking can improve our health, bring families together and even promote democracy! He'll tell us about his new book Cooked: A Natural History of Transformation. Click to Listen.
June 2, 2013: Can money buy happiness? It's an age old question – and according to Dr. Sonja Lyubomirsky, how you spend your money has a bigger impact than how much money you have. Plus, why are so many big brands targeting the Millennials instead of Zoomers? It's a question that has irked ZoomerMedia's David Cravit. He'll explain why ad agencies need to up the age on their target demographics! Click to Listen.
May 26, 2013: It's a disgusting video. Employees at a Peterborough Nursing Home were caught on hidden camera abusing 85 year old Helen MacDonald. Even worse is that experts say these kind of incidents aren't isolated. Libby is joined by Susan Eng, VP of Advocacy for CARP, to find out more. Plus, the controversial Conrad Black has written a new book. "Flight of the Eagle" is a sweeping look at American history – from the founding fathers to the current Obama administration. He joins us on this episode to talk about it. Click to Listen.
May 19, 2013: Libby is joined by Dr. Sonja Lyubomirsky – author of "The Myths of Happiness: What Should Make You Happy, But Doesn't,  What Shouldn't Make You Happy, But Does." She'll tell us what is on both of those lists! Plus, It's wedding season and many of the brides and grooms will be Zoomers – some on their second, third or even fourth marriages! It's a subject Kim Izzo tackled in the current issue of Zoomer Magazine and she dropped by the studio to talk about it. Click to Listen.
May 12, 2013: 
It's shocking that in 2013, religious persecution is an increasing problem. Restrictions and hostilities against all religions have risen steadily in the past decade. Libby is joined by
Brian Grim
from the PEW Research Center to discuss their report 
The Rising Tide of Restrictions on Religion
. Plus, Charles MacPherson – author of 
The Butler Speaks
 – drops by to talk all things etiquette! Click to Listen. 
May 5, 2013: Libby is joined by filmmaker Martin Himel. He talks about his new series "Jew Bashing: The New Anti-Semitism". It documents the disturbing rise of anti-Jewish sentiments around the world. Plus, one of Toronto's premiere entertainment venues – The Carlu – is celebrated the 10th anniversary of it's re-opening. Owner Mark Robert stops by to talk about this achievement. Click to Listen.
April 28, 2013: Libby is joined by financial guru Gordon Pape with some last-minute advice on getting the most out of your tax return! Plus, Joe Warwick, the food writer behind the book "Where Chef's Eat" talks about his quest to find the world's best restaurants based on opinions from the world's best chefs! Click to Listen.
April 21, 2013: Libby is joined by Paula Speevak Sladowski, Presdient and COO of Volunteer Canada. She helps us kick of National Volunteer Week! Plus, Nehama Baum, president of the MukiBaum foundation talks about their mission to provide activities and services for mentally or physically disabled people.  Click to Listen.
April 14, 2013: To welcome Canada's premiere of the 3rd season of Downton Abbey, Libby is joined by Lesley Nicol – the actress who portrays Mrs. Patmore. Plus, Dr. Anthony Lang is one of the world's prominent leaders in Parkinson's research. He tells us how Toronto based research has helped the advancement in treating Parkinson's and what the future holds for patients. Click to Listen.
April 7, 2013:  Libby is joined by Simcha Jacabovic, producer of the VISION TV program Biblical Forensics: Real Faces of the Bible. He explains how modern technology and archaeology have been combined to bring these biblical faces to life! Plus, Journalist and Feminist Sally Armstrong stops by to talk about her new book Ascent of Women. Click to Listen.
March 31, 2013: Jane Brown fills in for Libby Znaimer and is joined by Reverend Brian Galligan – they discuss his life journey from a professional scientist to a man of the cloth! Plus, Dr. Gary Bloch has an unusual prescription for his patients – tax returns! He tells us how we all need to make sure we're filing our returns to get the all the benefits we're entitled to. Click to Listen.
March 24, 2013: Libby is joined by Avery Shenfeld, Chief Economist CIBC World Markets and CARPs VP of Advocacy Susan Eng to discuss the federal budget. Plus, Michael Moss drops by to talk about his new book Salt Sugar Fat: How the Food Giants Hooked Us. Click to Listen.
March 17, 2013: How often do you look at the nutrition table on the back of a box of cereal or bag of chips to see how much of your daily protein, sugar, salt, or fat is in a single serving? It's a practice Health Canada advocates. But did you know those tables are based on 30 year old information? That means some of those daily values are way off. On this program, nutritionist Rosie Schwartz tells us what Health Canada needs to do to fix all of this! Plus, spring is in the air! And for many of us that means it's time to get into the garden. Charlie Dobbin from AM 740's Garden Show joins Libby with her tips on what we should be doing in our own gardens this time of year. Click to Listen. 
March 3, 2013: Libby is joined by Dr. Ezra Hauer – a civil engineer who specializes in road safety – and CARP's Susan Eng. Together, they tell us why older drivers are getting an unfair reputation. Plus, getting diagnosed with Cancer leads to many complicated questions – often too many, too frequently for your Doctor or Nurse to handle. Luckily there is an organization that can help. Dr. Denny Depetrillo is the founder of CAREpath and he visits the show to talk about his program. Click to Listen.
In addition, March is Fraud Prevention Month, and sadly older Canadians are frequently targeted by fraudsters. Detective Sergeant Cameron Field of the Toronto Police Services' Financial Crimes Unit tells us what we can do to be aware and protect ourselves! Plus – getting a good night sleep should be one of the easiest things we can do to benefit our health. But for some people, seven to eight hours of shut-eye seems next to impossible. Dr. Charles Samuels is a sleep physician, and today he'll tell us why sleep is so important, and what you can do to get the most out of it! Click to Listen.
February 24, 2013: Sunlife Canada just released their 2013 "Canadian Un-Retirement Index" and the results are shocking. Only 25% of Canadians expect to retire by the age of 66. Sunlife Canada's president Kevin Dougherty will join Libby Znaimer to discuss the results! Plus, are those pills you're taking really the best medicine? Does your doctor even know? Maybe not, says British physician, academic and writer, Dr. Ben Goldacre. His latest book, "Bad Pharma" explores reason why so many pharmaceutical studies go unreported. He dropped by the studio when he was in town recently. Click to Listen. 
Feb 17, 2013: How stressful does your job make you? It's a growing problem with the increasing demands of many modern workplaces. Dr. David Posen specializes in stress and has just written a new book Is Work Killing You?: A Doctor's Prescription for Treating Workplace Stress. On this episode, he shares some strategies for dealing with this problem. Plus, Zoomer Magazine columnist and financial guru Gordon Pape drops by to share his tips on this year's best investments; why you should choose stocks over bonds, RSP contributions and how to prepare for the switch from an RSP to a RIF.  Click to Listen
Feb 10, 2013: Many of us have big plans for our retirement, but turning a blind eye to your personal health can end up ruining the best laid plans. On this episode, Dr. Beth Abramson from the Heart and Stroke Foundation talks about their latest report which shows a big discrepancy between how Zoomers view their personal health, and how healthy they really are!  Plus, Vision TV, part of our Zoomer Family, is under threat of being removed from basic cable packages. As Canada's own multi-faith, multi-service station, this will leave many communities unrecognized in Canada's television landscape. Vision TV's owner Moses Znaimer drops by to tell us why we need to protect our Vision!  Click to Listen
Feb 3, 2013:  It made news everywhere from Britain to the U.S. to Nigeria, not to mention here at home. Controversial former media baron Conrad Blackhas signed on to do a weekly talk show for our company, Zoomer Media. Today Conrad joins Libby to talk about why this will be his next chapter as he moves on with his life after serving time in an American jail.  Plus, you might think of things like Youtube and Twitter as time wasters for a younger generation – but if you're a Zoomer starting or own business or job searching, they can be two incrediby important tools. Jaigris Hodson teaches a course called Digital Skills and Innovation for the Global Economy at Ryerson University. She'll tell us how to create an online presence to promote our personal brands. Click to Listen
Jan 27, 2013: Libby is joined by Dr. Tiffany Chow of the Sam and Ida Ross Memory Clinic at Baycrest. Her new book "The Memory Clinic" is full of simple things we can do to help prevent or stave off the symptoms of cognitive decline. Plus, it's the time of year when New Year's Resolutions are all but forgotten. Sometimes that's because we set very unrealistic goals for ourselves – but it doesn't have to be this way! Zoomer Magazine's executive editor Vivian Vassos is here to tell us about their "New Year, New You" program! Click to Listen
Jan 20, 2013: Libby talks to Dr. Samir Sinha – director of geriatrics at Mount Sinai hospital about the severe lack of geriatricians in Ontario, and how he's hoping to encourage more up and coming medical students to enter the field. Plus, Dave Redinger of Dave's Corner Garage fills us in with all the hot news from the North American International Auto Show in Detroit, Michigan. Click to Listen
Jan 13, 2013: Libby is joined by Dr. Samir Sinha, architect of a comprehensive strategy designed to transform the quality of healthcare for Zoomers across the province. It focuses on reorganizing existing resources to make sure no seniors fall through the cracks, without spending any new money. Dr. Sinha will tell us how he thinks this can be accomplished. Plus, you might be surprised to find out that one of the biggest challenges of living with Alzheimer's disease is the way others treat you. Libby speaks to Elizabeth Allen, who was diagnosed with Alzheimer's in 2006. She'll tell us how she's been stigmatized and dismissed by people who used to be her friends. Click to Listen
Jan 6th, 2013: American Zoomers dodged a few bullets when Congress steered away from the fiscal cliff. However, the issues that older Americans still face make up a long and tough road. Debra Whitman from the AARP stops by to tell us what to expect. And it's the time of the year when your New Years Resolutions start to fall apart! What's the best strategy for actually keeping them? Doctor Oren Amitay drops by with a few tips!  Click to Listen
Dec 30th, 2012: We look back at 2012 with CARP vice presidents Susan Eng and Ross Mayot. They tell us what CARP accomplished and what's on the agenda for 2013! Plus, your own agenda for 2013 includes some volunteer work. Finding the perfect volunteer job can be as hard as finding your perfect real job! Sharon Nickel and Dhara Moddel tell us about the unique opportunities offered through the Healing Beyond the Body Program at the Princess Margaret Cancer Centre. Click to Listen
Dec 16th, 2012: Do religious beliefs trump medical opinions when it comes to end of life decisions? Hassan Rasouli is on life support at Toronto's Sunnybrook Hospital. His family's Islamic beliefs dictate that he should be kept alive as long as possible. However both his doctors say the efforts are now futile and that keeping him alive is doing more harm than good. Dr. Rodin, head of Psychosocial Oncology and Palliative Care at the Princess Margaret Cancer Centre will give us more insight into this conundrum.  Plus, a little known true fact about Christmas music! From Rudolph to Snowmen, Winter Wonderlands to Sleigh Bells – Christmas songs and their imagery have become a significant part of pop culture. But did you know that most of the most popular ones are the work of people who didn't celebrate Christmas at all? Pianist and music lecturer Jordan Klapman will tell us how the Jews Wrote Christmas! Click to Listen
Dec 9th, 2012: This weekend was the beginning of Hanukkah, and to celebrate we have a some special music written for the Festival of Lights. Plus, Toronto is home to many mixed faith families, which can lead to certain issues when it comes to celebrating the holidays. Rabbi Michael Dolgin stops by with tips to help us negotiate the demands of interfaith families this holiday season!  And, what do you get for that hard to shop for Zoomer on your Christmas list? Zoomer Magazine's executive editor Vivian Vassos is here with a list of unique and inspiring gift ideas! Click to Listen
Dec 2nd, 2012: Leonard Cohen has been on the centre stage since the 1960s. As a writer, poet and troubadour he seems to have done it all! Yet there has always seemed to be an air of mystery surrounding Cohen. Libby Znaimer is joined by Sylvie Simmons, author of the new biography I'm Your Man: The Life of Leonard Cohen. She shares a few of the things she discovered when she dug into the life of one of Canada's greatest artists.   Plus, pancreatic cancer is one of the most underfunded cancers, as well as one of the deadliest. For years treatment of the disease has been stalled, but now doctors and researchers are looking for volunteers to test a new drug cocktail – Folfirinox – that might lead to the breakthrough they are looking for. Dr. Alice Wei will be here here to tell us all about it.   And with the arrival of December comes Christmas Music! For most of us, the songs help us get into the holiday spirit – but there are definitely a few that get under your skin! We'll take a look at the good, the bad and the ugly when it comes to Christmas Carols! Click to Listen
Nov 25th, 2012: Baby Boomers make up the largest and richest cohort in North America – so why are they so often ignored by advertisers? Alan Wurtzel, advertising guru and the keynote speaker at Zoomer Media's first annual Select Symposium on Aging and Advertising drops by to talk about why advertisers need to wake up and smell the boomers! Plus, Brett Wilson, entrepreneur par excellence and famous for being one of the Dragons in the Den, tells us about the mistakes he made in the scramble for success and how he's repairing the relationships in his life that really matter. Click to Listen
Nov 18th, 2012: Libby is joined by Thomas King, author of The Inconvenient Indian: A Curious Account of Native People in North America. He shares his story of being a Native Canadian activist and tells us about what he calls "Dead Indians".  Plus, it's time for snowbirds to plan their winter vacations! Zoomer Magazine's executive editor Vivian Vassos stops by to tell us the best sunny destinations for the Zoomer crowd this year! And Gordon Lightfoot's 74th Birthday is celebrated with one of his early hits! Click to Listen
Nov 11th, 20012: We celebrate Remembrance Day with a look back at the important role music played in keeping up morale during World War 2.  Plus, Libby is joined by author Sonke Neitzel; his new book Soldaten examines the thoughts and ideologies of German POW's based on the transcriptions of secret recordings made by the allied forces. And the American Election is over and the United States are set to have four more years of the Obama administration. What does this mean for Zoomers? Debra Whitman from AARP drops by to tell us! Click to Listen
Nov 4th, 2012: Guest host Jane Brown is joined by Paola Gianturco – the author and photographer behind Grandmother Power, a book that documents grandmothers around the world who are helping their communities in incredible ways. Plus, in the wake of Hurricane Sandy, Allison Stuart – the Chief of Emergency Management Ontario stops by with tips on how to prepare for a similar disaster.  Click to Listen
Oct 28th, 2012: Libby is joined by Thomas Mulcair – the leader of Canada's Official Opposition – just after his announcement that the NDP would lower the age of eligibility for Old Age Security back to 65, during a Town Hall forum at the CARP Annual General Meeting.  Plus, Wanda Morris – the executive director of Dying With Dignity – tells us about the right to die movement in Canada.
(Click here to listen)
Oct 21, 2012: Guest Host, Jane Brown is joined by Khelan Batia from the AARP – he talks about the issues Zoomers want addressed by both candidates in the 2012 United States Presidential Election.  And Dr. Mike Evans drops by to talk about the increasing use of email and social media by medical professionals and patients. (Click here to listen)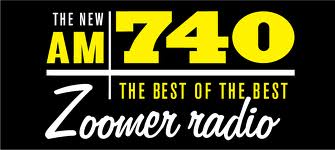 You can tune in live to Zoomer Week in Review, with Libby Znaimer, every Sunday at Noon Eastern, on AM740 ZoomerRadio in the Greater Toronto Area, or listen live on the web. (Click to Listen)
Access the full library of Zoomer Week in Review shows.
(Click here)
Or, download the ZWIR podcasts on iTunes.
(Click here)