Information posted November 14, 2012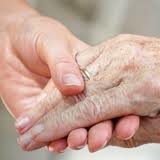 On December 12, 2012 the Alzheimer Society of Hamilton and Halton presents a FREE public lecture on Advance Care Planning with Bioethicist Dr. Steve Abdool, PhD. This talk will explore the nature and tremendous value of Advance Care Planning.
The lecture will be given at 1575, Upper Ottawa St. Unit 700, Hamilton.
For more information and registration details please click on the following link: