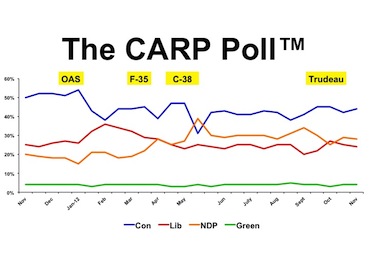 KEY FINDINGS
 Fraud
November 16, 2012: While members pride themselves on their investing acumen and say their fraud detectors are acute, one tenth have been victims of fraud, either fraud by an adviser or someone else in trust or a phoney investment scheme. One tenth have also experienced demands for money from family or children who had no intention of paying it back.
Many members would like to see a National Investor Protection Agency with real investigative and prosecutorial powers as a way of limiting fraud, and all think banks should have a legal duty to report suspected fraud.
While few think they will fall victim to fraud, all would report it, and most would have no reservations about doing so. Those who did would mostly be worried nothing would result. Members are enthusiastic about most aspects of a National Investor Protection Agency proposed by CARP
Financial Advisers
Despite the fact they invest conservatively, and are becoming more conservative, one third of members have suffered a loss from an investment that was unsuitable for them and, among those who had a financial adviser, the vast majority say the adviser encouraged the poor investment.
A substantial minority of members think most financial fraud originates with financial advisers.
Despite this, one third of members find their advisers extremely trustworthy or more, and none find them less than trustworthy
A substantial minority check the backgrounds of their advisers, but just as many leave it to the employer or the professional designation.
Two thirds of those with advisers know how much they pay them.
Power of Attorney
Power of attorney arrangements are common among CARP members, mostly because a spouse, child or adviser takes care of their finances.
Close to one fifth have been victimized, or know someone who has been victimized through their power of attorney agreement, and many think abuse of power of attorney by family members is common in Canada.
One tenth have been refused power of attorney service because they couldn't get to the bank. Thus, abuse of power of attorney, or denial of service, maybe common to as many as a quarter of all those who use it.
Most would not include a disinterested third party in their power of attorney arrangements.
Electoral Preference
While the Conservatives remain in first place, the Liberals have lost the "Trudeau Bounce" and have retreated to third place, behind the NDP.
Click here to download the full poll report
TCPTG12345