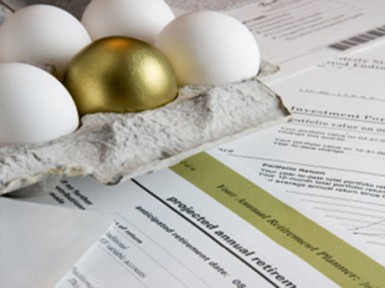 CARP says yes. Susan Eng represented the voice of investors at the British Columbia Securities Commission annual symposium: Capital Ideas in Vancouver, BC. on November 14, 2012.
Under discussion was whether the law should be amended to require financial advisers to put the client's interests ahead of their own. CARP members probably think that's already the case. Not so. Legislation is being introduced in Australia and the UK and languishing in the US congress. The topic is just being broached in Canada.
The Canadian Securities Administrators issued a consultation paper asking stakeholders for their opinion as to whether there should be a statutory best interest duty.
Please check back here for a video of the full discussion.
Here's CARP's opening statement at the symposium:
"CARP is a national, non-profit, non-partisan association with 300,000 members and 55 chapters across Canada
Most are retired, with above average education, income and net worth – comfortable in retirement but concerned about out-living their money and their children and grandchildren whom they see as not saving enough for retirement – like a lot of Canadians
We stay in constant communication with our members – through the pages of ZOOMER magazine – which reaches every household 9 times a year – and through our twice monthly newsletter which reaches 90,000 email addresses and allows us to poll the membership on our advocacy issues.
Investor protection is a priority for CARP members. CARP is calling for a regulatory and administrative framework that bridges the gap between the average retail investor and the financial advice industry.
CARP is on the record calling for a national investor protection and enforcement function that would provide the retail investor access to a meaningful resolution of any dispute with an adviser or firm. That means the full continuum of specialized information, investigation, prosecution and restitution.
The most immediate concern for our members and retail investors like them is to get their money back. At present, there is no way to get restitution except through the courts. The proposed National Securities Regulator had included an investor protection and enforcement agency that might have provided an alternative avenue.
The recent case of Octagon Capital – spotlighted by OBSI – would re-confirm to our members that even when the existing regulatory and self-regulatory bodies have ruled against the adviser, the investor still has no right to his/her money back – without going to court.
And the biggest hurdle to suing the adviser, often, is that the investor no longer has the resources to pursue the case through the court system.
Add to that, the bewildering array of designations, self-regulatory bodies and advertising and it is readily understandable why retail investors feel overwhelmed. And it is not surprising that so many Canadians are not saving or investing enough or their own retirement. Sometimes they can't afford to; sometimes they're afraid to.
So, it is against this landscape and perspective that we ask the question of whether there should be a fiduciary duty – imposed by law – for advisers to act in the best interests of their clients, even ahead of their own interests.
No surprise – the answer is yes. There should be a legislated fiduciary duty. It carries the potential to bridge some of the gap between the retail investor and adviser – euphemistically referred to in the CSA consultation paper as "financial literacy asymmetry". And more important, it gives the plaintiff a leg up by not having to prove that there was a fiduciary duty.
But the retail investor still has to go to court, to prove the breach and secure the damages. One barrier is removed but the others, equally insurmountable on a practical basis remain – not least of which is an adviser or firm that no longer has the resources to pay. That is why CARP is also calling for an industry funded compensation fund.
CSA is to be congratulated for broaching a topic already side-lined in the US and in a regulatory climate in Canada that appears to be moving away from more accountability to investors."