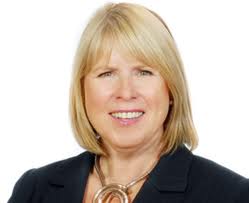 Dear CARP Members:
I understand that many of you are concerned about recent recommendations made by senior leadership at the University Health Network (UHN) regarding nursing care at Princess Margaret Hospital (PMH) Lodge. While this is a hospital decision, I'm pleased to offer CARP members some information about why the decision was made.
PMH Lodge has been providing a home away from home for out-of-town cancer patients and their families since 1958. For those who must travel to Toronto for treatments at PMH or Sunnybrook's Odette Cancer Centre, the Lodge provides temporary, inexpensive accommodations. Every year hundreds of patients and family members can live closer to the hospital while they receive treatments such as chemotherapy or radiation.
UHN recently reviewed operations at the Lodge.  In order to align its model of care with other Ontario cancer lodges and to integrate it with other services with PHM and UHN, they recommended ending nursing care at the Lodge. The hospital has offered positions for the Lodge nurses elsewhere in the hospital,  so that patients get the maximum benefit from the nursing resources available. I want to assure you that UHN and PMH remains committed to providing support to out-of-town cancer patients and their families.
What's important to keep in mind is that residents of the Lodge are outpatients – just like Toronto-area residents, who return home after completing a day's treatment at the hospital. Patients needing nursing care will continue to receive that care at the hospitals. At PMH, patients can access expanded nursing care at the hospital's Radiation Nursing Clinic and REACH Clinic.
Like UHN, our government is also committed to providing the best cancer care possible. Since 2003 we have tripled funding for cancer-fighting drugs, 13 cancer centres have been opened, expanded or are under construction, and wait times for cancer surgery are down 35 per cent. We have also added 53 new breast screening sites, are funding an additional 332,000 breast cancer screens, expanded breast cancer screening to high risk women beginning at age 30, and launched Canada's first province-wide colorectal cancer screening program.
All of these efforts have made Ontario a leader in cancer care in Canada, and our cancer survival rates are some of the best in the world. I have every confidence that Ontario's cancer centres – including UHN – are providing exceptional and compassionate care to their patients, and that together, we're making the cancer journey a bit easier for Ontarians.
Sincerely,
Deb Matthews
Minister of Health and Long-Term Care