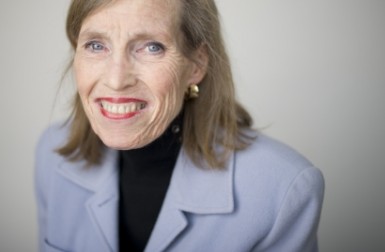 The chorus of complaints started last spring. It continues to swell. The first grumbles surfaced when phone, cable and utility companies stopped sending envelopes for bill payment. Some seniors thought it was a mistake. Others figured it was a penny-pinching measure. Either way, they didn't like it.
This article was published by The Toronto Star on November 18th, 2012.  To see this article and other related articles on The Toronto Star website, please click here
The second — much louder — outcry came when they learned the truth. Paper bills were being phased out. Customers who wanted to keep paying the traditional way would be charged a monthly fee. Those who switched to electronic billing could continue to pay "for free."
For seniors, this posed three problems. Many didn't have a computer. Even those who did, resented being forced to pay their bills online. They belonged to a generation that didn't believe in giving anyone access to their bank account.
What offended CARP, Canada's grey power lobby group, was that the price fell disproportionately on the poor. "There are so many who are already struggling to pay their bills without the added burden of an unfair fee," said Susan Eng, vice-president and chief of advocacy. "They can't afford this."
At the moment, only a handful of companies charge these fees.
The principal culprits, according to CARP, are Bell Canada; Rogers and its subsidiary Fido; Telus and its subsidiary Koodo; TD Bank and President's Choice Financial. (Direct Energy tried to impose a paper-billing fee on new water heater contracts but withdrew it after negative publicity.)
CARP is willing to overlook the cellphone providers who cater to tech-savvy users. "But we do obsess about Bell because land lines are one of the last essential services," Eng said. Her own mother, for instance, considers her phone a lifeline. She is visually impaired and does not have internet service. "She would panic if her phone line wasn't available."
All of CARP's research and member surveys show that seniors, no matter how meagre their income, will cut back other expenses to pay for their phone, Eng said.
It is not entirely clear when — or how — Bell will impose its $2 monthly fee on land line customers. At the moment, the charge applies only to internet and cellphone subscribers. But things get murky after that. Here is the "clarification" offered by company spokesperson Jason Laszlo: "Since 2009, we have made paperless billing available on other services. Existing customers do not receive online billing unless they opt for a new rate plan. They always have the option to receive paper bills for $2 per month."
This suggests seniors who keep exactly the arrangements they have will escape the fee — for now. Those who respond to one of Bell's non-stop offers (lower rates, better options, more flexibility) will be dinged.
After Bell, Eng's second big concern is the banks. Two financial institutions, President's Choice Financial and TD Bank, now charge their customers for paper statements and passbook transactions. Several others plan to follow suit in 2013.
When they all switch over — as they inevitably will — low-income seniors without internet access will have to pay the $2 monthly fee to keep track of their pensions, expenditures and account balances.
So far, no hydro or heating company has announced a paperless-or-pay billing policy, but Eng knows the day will come. A few years from now, she predicts, Canadians without computer access will have to budget $10 a month just to pay their bills. That will mean real hardship for those who can least afford additional fees.
The banks and telecommunications companies insist they are not motivated by greed. They want to be environmentally responsible. Bell trumpets its ranking by Newsweek magazine as the greenest company in Canada.
Consumer advocates consider this hogwash. "It's obviously a cost-cutting measure," Eng says. "But how much will they save doing this to vulnerable customers?"
The federal government shows no inclination step in, the provinces appears indifferent and the Canadian Radio-television and Telecommunications Commission (CRTC) has rebuffed CARP's requests to intervene.
As the digital world rushes ahead, seniors are losing the right to move at their own pace.
Carol Goar is a news services columnist.