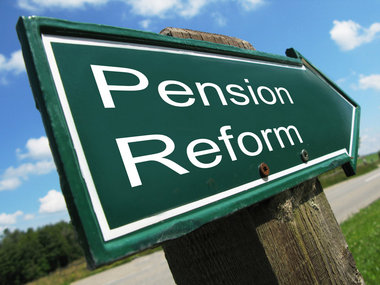 FOR IMMEDIATE RELEASE
December 5, 2012
Action on PRPPs and CPP well overdue – Provinces should use their leverage to materially improve retirement security: CARP Open Letter
Toronto, ON: CARP issued an open letter to Canada's Finance Ministers in advance of their meeting later this month calling on them to fulfill their 2010 promise to enhance the CPP and to facilitate PRPPs but only if there are better safeguards.
 More than two years after the finance ministers acknowledged that Canada's pension system needed reform and that government had a role to play by proposing a pooled pension arrangement together with a modest enhancement to the Canada Pension Plan [June 2010], only federal legislation to establish the Pooled Registered Pension Plans has been enacted [June 28, 2012] which applies only to federally regulated workplaces. And, no progress has been announced on the promise to enhance the CPP.
The provinces have the upper hand to hold out for improvements to the PRPP design and for the CPP enhancement. Provincial legislation is required to allow all other workplaces to establish any such pooled arrangement. A consensus among all the finance ministers is necessary to ensure national uniformity and portability of the provincial PRPPs and a virtual consensus is required to change the CPP.
Meanwhile, it is understood that financial institutions are ready to roll out their PRPP offerings and need the provincial enabling legislation enacted as soon as possible.
"This is the time – maybe the only time – that the Finance ministers who have told us that they favour a CPP enhancement and better safeguards in the PRPPs, will have the leverage to actually fulfill their promise to provide a secure retirement for future generations.
 "Unfortunately, there is no proposal on the table to enhance the CPP and the current PRPP design has been criticized by experts and CARP members alike as unlikely to convince people to actually contribute to them.
 "To properly meet the challenge of Canadians not saving enough for their own retirement, any new savings vehicle has to either be mandatory or so attractive that substantially more people save, and save more than they do now," said Susan Eng, VP Advocacy for CARP.
Specifically, to make pension reform measures meaningful, CARP recommends that:
Provincial enabling legislation for PRPPs:
a.   Set a fee cap
b.   Require employer contributions
c.   Require target benefit design
Concrete steps be taken to implement the promised CPP enhancement
"Proponents of PRPPs say that their funds will carry low fees, but there's no guarantee. If they are assured that their fees will be low, then they will have no problem with regulated fee caps. Even then, based on our polling, only employer contributions will be a sufficient incentive for people to actually contribute. Remember these are voluntary plans", added Eng.
CARP members were polled on whether all of the PRPP's stated advantages would be enough to encourage more of them to save for their own retirement – or would have done if PRPP type vehicles were available when they were working. Their answer was no; their preference was for a CPP-like vehicle, the most important aspect of which was a material employer contribution, overtaking even the promise of lower fees or a target benefit design – which the PRPP does not offer. [This is based on recent polling; we will poll again
A modest CPP-enhancement remains a necessary part of the entire measure to improve retirement security. CARP's pension reform recommendations target the approximately 8 million working Canadians who have no workplace pension plan, of whom 3.5 million are middle income earners and 4.9 million earn less than $30,000 per year. All could benefit from an improved PRPP offering but the lower income groups will benefit most from a CPP enhancement. Fears that even modest mandatory employer contributions would "kill jobs" have never played out even with much more significant increases in CPP contribution rates in the past.
Read CARP's Open letter to Finance Ministers.
For further information, please contact
Sarah Park   416.607.2471
Media Relations, Policy Researcher and Coordinator
[email protected]
Michael Nicin   416.607.2479
Director of Policy
[email protected]
Pam Maher   416.607.2475
Communications coordinator
[email protected]
for
Susan Eng
Vice President, Advocacy
[email protected]
CARP, A New Vision of Aging for Canada
or visit our website: www.carp.ca