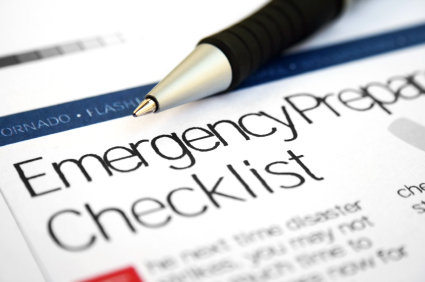 KEY FINDINGS – Emergency Preparedness

December 7, 2012: While the majority of members are prepared for a natural or man-made disaster, a significant minority are not. Most have escape plans from their homes and emergency supply kits. A surprisingly large proportion of members have lived through emergencies and had to leave their homes.
While most members would not require visiting in an emergency, the vast majority know someone they would visit. Members feel first responders will provide the most help in an emergency, but they see a role for a community volunteer network.
Housing
The majority of members live in houses they own with a spouse. Few live in co-housing, with an extended family or in a granny flat. Members are somewhat doubtful of the benefits of co-housing, not liking the communal work, but being in favour of the ability of residents to care for each other. While co-housing is seen to be a good idea, only a minority are interested in living this way.
In traditional retirement residences, members pay (or expect to pay) about 45% of their income. They value the housekeeping, meals and company of others. Factors which inform their choices of where to live in retirement are independence and affordability, followed by a gracious living environment.
Few members live with family, or have considered it, because they don't want to burden their children. Moreover, the global model of parents living with their families is not seen as appropriate for Canada.
The wide majority of members believe the government should be investing in seniors' co-housing, but there is little interest in living there. This is because our members are disproportionately homeowners and couples, and do not see the need to use co-housing.
Electoral Preference
While the Conservatives remain firmly in first place among members, the Liberals have supplanted the NDP as the second place party, and they have upward momentum, in contrast to a negative slide for the NDP.
Click here to download the full poll report
TCPTG12345