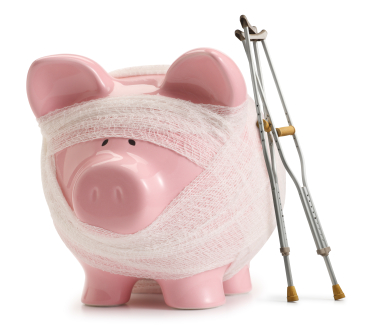 Editor's note:  The following is from a presentation by Bernard Dussault, pension expert and former chief actuary of the Canada Pension Plan.  He makes a compelling case for CPP enhancement that is especially relevant as the Finance Ministers' December 20th 2012 meeting approaches.  Below is an introduction to the topic as well as a link to the full PowerPoint presentation.  
This is a presentation that concerns seniors' poverty and how pensions can effectively alleviate poverty. The best way to give Canadians a good solid pension base is through a national mandatory program like CPP/QPP. Since CPP/QPP was introduced in 1966, seniors' poverty level in Canada has decreased as can be seen by the decreasing reliance on the Guaranteed Income Supplement (GIS) payments. Indeed, back in the early 1970's, the GIS covered 56% of seniors and currently only about 35% of seniors rely on the GIS. The GIS take-up rate will likely remain at 35% which is unacceptable as this money comes straight out of the Federal Government's bottom line, that is, taxes; that is correct, GIS is not funded.
By expanding the CPP we would finance our base pension and not increase the tax burden on our children and future generations. In other words, inter-generational equity would be safeguarded. By not expanding the CPP and thereby failing to lift more seniors out of poverty, the population aging will lead to a greater number of seniors living in poverty, which will gradually increase income taxes and adversely impact national budgets and financial markets. However, by expanding the CPP we would stimulate the markets through investing the incoming additional CPP contributions. But, more importantly, the proportion of seniors living in poverty would be reduced and more seniors would thereby contribute proudly to the Canadian society through consumption taxes rather than being a burden to taxpayers.
To View Bernard Dussault's full PowerPoint Presentation Making the Case for CPP Enhancement, please click here.