Information posted December 18, 2012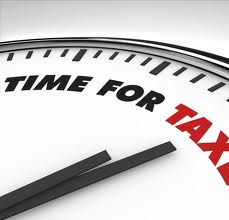 Halton Chapter is very encouraged by the growing attendance at our monthly meetings which as many of you will know are now held in both Milton and Burlington. We will continue to bring in speakers to address topics of interest to seniors and our meetings in January will be no exception.
Our January 2013 Chapter Community meetings will be held in both Milton and Burlington. The same presentations will be featured at both locations.
Our speakers for January will address two of the most important topics facing seniors:
"Protecting Yourself Against Scams" with Constable Wendy Moraghan. Constable Moraghan is the Elder Services Coordinator with Halton Regional Police Force. She will focus on mass marketing fraud and lottery scams.
"Making Sense of Taxes for Boomers – Things You Need to Know" with Michael Kee. Michael is an allied professional of Solutions for Aging. He has developed a reputation for providing high quality advice on personal and corporate taxation at SB Partners
Michael's clients appreciate his breadth of knowledge when it comes to identifying taxation and financial issues and opportunities. It is this well-rounded background that enables Michael to provide clients with a wide range of needs.
Our Milton meeting will be held on Wednesday January 9th at the Seniors Activity Centre, 500 Childs Drive, Milton.
Our Burlington meeting will be held on Tuesday January 22nd at the Seniors Centre, 2285 New Street, Burlington.
Our meetings at both locations will be held in the evening. Doors will open at 6.30pm and the meetings will take place between 7.00pm and 9.00pm. Coffee and tea will be available.
Both meetings will begin with a welcoming address from our Chairperson, Tom Carrothers.
Tom will also provide an update on your CARP Halton Chapter and CARP National activities.
This will be followed by our keynote speakers with Constable Moraghan leading off. This will be followed by Michael Kee.
There will be a break midway through the meeting during which you will be able to chat to our presenters and to obtain information from our sponsors, see below.
The meetings will conclude with a few closing remarks from Tom and our 50/50 draw. We encourage you to support this draw as proceeds help defray the costs of putting on our meetings.
We will be very pleased to welcome the following sponsors who will be at both our Milton and Burlington meetings.
Solutions for Aging. With our help you can plan today, prepare for tomorrow and protect your family after you are gone. Advanced planning eases your worry and the burden for your family. Make the most important decisions while they are yours to make.
Disability Tax Solutions. Disability Tax Solutions provide expert understanding and solutions to help improve the financial landscape of individuals and families dealing with a disability. Their goal is to educate people on the resources available for themselves or a loved one with a disability. They support people from the moment they become a client through to receiving the tax credit and beyond.
Halton Police Constable Wendy Moraghan will have a table and will have lots of information and advice on senior fraud and how to protect yourself from becoming a victim.
ListenUp Canada will also be available to discuss any hearing related issues you may have.
Holding meetings in both Milton and Burlington significantly increases our meeting space and also has the added benefit of allowing members who cannot attend at one location to consider attending at the other. Both meetings are open to everyone in Halton Region. We do however have to be mindful not to exceed building capacity limits.
Our meetings are free. We look forward to welcoming all members and their friends.
Please support your local Chapter.