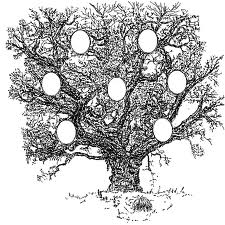 Information posted January 20, 2013
Our February 2013 Chapter Community meetings will be held as usual in both Milton and Burlington. The same topic will be featured at both locations. We will have a very interesting and informative speaker and the presentation will help answer the following questions:
Who do you think you are? Where do you come from?
Have you ever wanted to know your family history? Most people would like to know where they came from and would like to know how to research their family history.
But do you know where to begin your research? Our keynote speaker this evening will be Rick Roberts of Globalgenealogy.com. Rick will explain how by following a few key steps you can optimize your research and be able to discover and share your personal roots.
Our Milton meeting will be held on Wednesday February 13th at the Seniors Activity Centre, 500 Childs Drive, Milton.
Our Burlington meeting will be held on Tuesday February 26th at the Seniors Centre, 2285 New Street, Burlington.
Our meetings at both locations will be held in the evening. Doors will open at 6.30pm and the meetings will take place between 7.00pm and 9.00pm. Coffee and tea will be available.
Both meetings will begin with a welcoming address from our Chairperson, Tom Carrothers.
Tom will also provide an update on your CARP Halton Chapter and CARP National activities.
This will be followed by our featured speaker, Rick Roberts. who will present the following:
Beginning a Family History Project: 12 Steps to Success
Knowing where to begin a family history project can be confusing and intimidating. By following a few key steps, you will begin your research in a beneficial way, be well organized, and position yourself to enjoy discovering and sharing your personal roots.
Rick is an expert in his subject. His family history addiction began on summer vacations on his grandparents' farm while sorting through family pictures, documents and artifacts while listening to his grandmother's well-worn family stories.
There will be a break midway through the meeting during which you will be able to chat to our presenter and to obtain information from our sponsors, see below.
Following the break there will be a Q&A session where Rick will answer any questions you may have on how to research your family history.
The meetings will conclude with a few closing remarks from Tom and our 50/50 draw. We encourage you to support this draw as proceeds help defray the costs of putting on our meetings.
We will be very pleased to welcome the following sponsors who will be at both our Milton and Burlington meetings.
SNAPSHOT SOLUTIONS: Helping families with their photographs so they can preserve their special memories. Do you want to know how to get started and organize those boxes of photos? Snapshot Solutions can tell you how. They will have samples that illustrate how you can tell the stories of your lifetime and share them with your loved ones. Their services iclude: Print and digital photo organizing; Digital Photo books and gifts; Photo and document backup and archiving; Slide, Home movie and video conversion to DVD; Scanning and Cloud Storage.
Halton/Peel Chapter of the Ontario Genealogical Society: For over 50 years, The Ontario Genealogical Society has been working to encourage, bring together and assist people interested in the pursuit of family history.They do this with the hard work of many volunteers who work on heritage projects and help uphold genealogical standards.
ListenUp Canada will also be available to discuss any hearing related issues you may have.
We will also be pleased to welcome the following additional sponsor to our Burlington meeting only:
Storylines, Capturing Stories & Connecting Generations: Storylines provides Memoir, Creative Writing and Life Review Workshops.
Please remember that both meetings are open to everyone in Halton Region. If you are not able to attend at one location please consider joining us at the other. Holding meetings in both Milton and Burlington significantly increases our meeting space. We do however have to be mindful not to exceed building capacity limits and if necessary attendance will be on a first come basis.
Our meetings are free. We look forward to welcoming all members and their friends.
Please support your local Chapter.