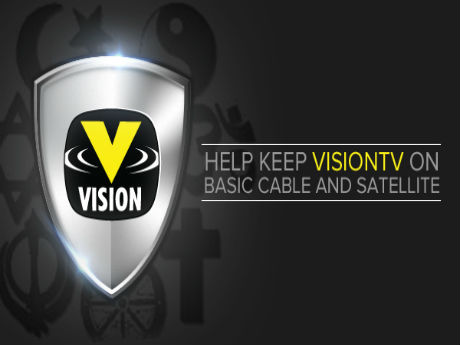 DEADLINE FOR INTERVENTIONS: FEB. 20, 2013
Help keep VisionTV in 10 million households on basic cable and satellite.
For the past 25 years VisionTV has been Canada's actually, the World's only national multi-faith and multi-cultural television service currently available in 10 million households at 12 cents a month per subscriber, the lowest on basic cable and satellite. However, under new CRTC rules, cable and satellite providers can remove VisionTV from the "basic" package. This means that VisionTV may suddenly become very difficult for you to find and access. Likely you will have to pay more and not all the programs you love may be available to you.
NOW, VISIONTV NEEDS YOUR SUPPORT.
WE ARE ASKING YOU TO PROTECT YOUR VISION.