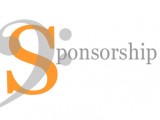 Sponsorship Form 2013
The first of the baby boomers turned 65 last year.  Provinces, states and countries everywhere are coming to terms with a demographic shock that has never before been seen.  According to statistics Canada 'by 2017, for the first time, Ontario will home to more people over 65 than children under 15′.
OUR MISSION: To help make our community a great place to grow up and grow old
The 2011 census released by Statistics Canada reports that 53% of people living in Leeds Grenville (population 99,306) are over the age of 45.   The Brockville and Thousand Islands CARP Chapter is committed to supporting and connecting with local businesses, organizations, non-profit organizations, government and municipal leaders so that together we are educated, aware and able to adapt to the challenges and opportunities, posed by an aging population.