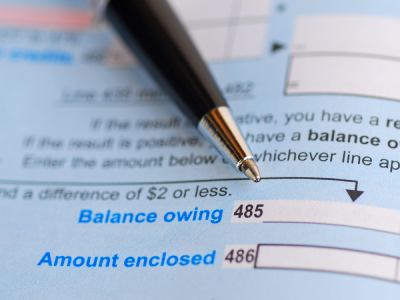 Canada's taxman doesn't do paper anymore – at least not mailed-out packages.

Millions of taxpayers are finding out in letters the Canada Revenue Agency is no longer mailing out the traditional income-tax package, a move that's especially angered advocates for seniors.

Taxpayers who want to file their returns the old-fashioned way can download forms from a website or pick up their package at Canada Post.
"This is outrageous – how are we just hearing about it now?" said Susan Eng of the Canadian Association of Retired Persons (CARP). "If you fail to file, you get a penalty. This is a pretty important change for people."
This article was published by The Haliburton Echo on January 29th, 2013.  To see this article and other related articles on The Haliburton Echo website, please click here

President of the Haliburton CARP chapter Bob Stinson said he shares Eng's concern.
"We are acutely aware of the fact that many of our seniors will have a problem with this issue, due to lack of Internet facilities and knowledge on how to use it," he wrote in an email to the paper.

"In that regard, we have an application in for New Horizon's funding which we hope will allow us to go on the road with a series of workshops to help educate seniors in some of our smaller communities on such things as how to use the Internet and emails, etc.," Stinson said.

The CRA says 35 per cent of taxpayers still file their taxes using paper forms, but about 1.3 million of the printed tax and benefits packages went unused last year.

"It costs about four times more to process a paper return than an electronic return," CRA spokesperson Philippe Brideau said an email.
Also discontinued this year is the Telefile phone service, which about 10 per cent of taxpayers used.

Letters showing up in mailboxes now from the CRA say it will no longer automatically mail out the T1 pckages.

Eng called the move "manifestly unfair and, frankly, unnecessary," saying it's been "badly handled" and "follows a trend of pushing everyone online before they're ready."

She said CARP will write an official protest letter to the CRA.

Stinson said he doesn't think the government understands how many seniors will be left behind by this decision.

"I'm sure the government, like many large companies, has no idea how many seniors are out there in this situation.  Even if they do have a computer and Internet access many are paranoid about doing things like personal banking and tax returns on this media," he said.