Editor's Note: On December 5th, 2012, CARP issued an open letter to Canada's Finance Ministers calling on them to fulfill their 2010 promise to enhance the CPP and to facilitate PRPPs and implement better safeguards.  Click here to get more background via CARP's news release.
Responses  are still arriving and we will continue to post post them.
Dear Ms. E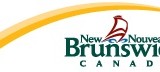 ng:

Thank you for your letter of December 5, 2012, regarding Pooled Registered Pension Plans (PRPPs).
Pension adequacy is an important policy issue in New Brunswick and across Canada.  As the Minister responsible for the Pension Benefits Act in New Brunswick, I am supportive of looking at options that build on private-sector involvement in pension plans and provide flexibility.
New Brunswick currently has a Pension Task Force examining our pension legislation.  As part of this project, the Pension Task Force will examine the Pooled Registered Pension Plans Act and the related regulations adopted by the Federal government to determine how they can be utilized to best suit the retirement needs of the people of New Brunswick.  As a result, I will forward a copy of your letter to the Pension Task Force.
I thank you for bringing your comments and concerns to my attention.
Sincerely,
(Original signed by)

Hon. Marie-Claude Blais, Q.C.
Minister of Justice and Attorney General
cc:       Hon. Blaine Higgs, Minister of Finance
New Brunswick Pension Task Force