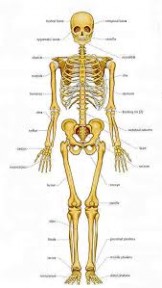 Information posted March 3, 2013
The following quotes from the Osteoporosis Canada website:
Osteoporosis Canada, in partnership with dedicated volunteers, divisions/chapters and a network of local groups across Canada, is committed to providing the highest quality services, education and research to help Canadians take care of their bone health.
There are a number of Osteoporosis Canada Chapters in Ontario and we are fortunate to have a chapter in Hamilton-Burlington. There are also Support Groups in both Hamilton and Burlington.
Support groups are places where people in the same situation can learn from guest speakers, talk freely with one another, exchange ideas and experiences, and help each other to cope with a shared problem. Joining an osteoporosis support group will put you in touch with people who understand just what you are going through because they are going through or have gone through it themselves.
The Hamilton/Burlington Chapter  Support Group holds a Winter/Spring Speaker Series. These are the topics that will be presented over the next few months:
7-8.30pm – March 19 th  2013
"5 Secrets to Healthy Bones and Teeth"Dr. Brian Yim, DDM
7-8.30pm – April 23rd, 2013
" Eating HeaIthy for your Bones" 
 Janet Jacks
7-8.30pm – May 21st 2013
"Diagnosing and Monitoring Osteoporosis How and Why we do it" 
 Karen Beattie, PHD
 7-8.30pm – June 18, 2013
"Nordic Pole Walking – The Smarter  Way to Walk"  
Ginger Quinn  
To see go to the website where these details are posted please CLICK HERE.
Meeting Location: D Room, YMCA of Burlington, 500 Drury Lane, Burlington.
These meetings are FREE. To register please contact Julia Totosy de Zepetnek at [email protected] or Amanda Lorbergs at [email protected]
Or please call Osteoporosis Canada at 905 525 5398