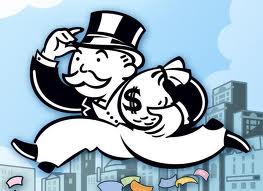 As you may have heard, there's a retirement crisis brewing. Everything that could possibly go wrong has: we're not saving enough, company pensions are being shut down, the ones that remain are on the rocks, and to top it all off, we're getting a wretched return on our money.
It's one of those intractable issues that makes you want to throw up your hands in despair and order another Scotch. But then, just when I had given up hope, CIBC CEO Gerry McCaughey came up with a solution. His proposal was so unexpected, I just about fell off my chair.
This article was published by Canadian Business on March 4th, 2013.  To see this article and other related articles on Canadian Business website, please click here
In a speech at the National Summit on Pension Reform in Fredericton last week, McCaughey suggested that the federal government could take the lead by expanding the existing Canada Pension Plan to include optional top-ups. This would allow Canadians who are worried they're not saving enough to pay more into the plan while they're working, in exchange for getting a higher guaranteed payout when they retire.
His proposal was shocking for two reasons. First of all, it will hurt the banks. Every extra dollar that Canadians contribute to an expanded CPP is a dollar that won't be stuffed into their RRSPs and other bank-managed retirement accounts. Second, here's a big-bank CEO asking for the government to introduce yet another grandiose plan, complete with new regulations and requirements. Who needs it?
Well, after careful consideration, I think we do.
Why? Because it's good for business. One of the biggest threats facing Canada's large manufacturers is the millstone of massive legacy pensions that they can no longer support. These pensions are literally corporate killers, and I've witnessed it first hand. My dad worked for 35 years at Stelco in Hamilton, before watching a once great company dragged into bankruptcy, in large part because of a pension plan it could no longer fund. As a result, he came damn close to losing his own pension.
As with health care, retirement planning for Canadians has become one of those services that has a massive impact on society as a whole. If huge numbers of seniors retire without enough to live on, it's everyone's problem. Outcomes are affected by demographics, GDP, interest rates—factors that are far beyond the control of even large corporations. To me, that makes it an area where government must play a leading role.
Consider, for instance, that in Canada large corporations are not responsible for funding basic health care for their employees—the government takes care of that. That allows them to sidestep the massive cost of administering the complex health-care plans that weigh down most large U.S. corporations. Expanding CPP with an optional add-on to the point where many employees wouldn't need a corporate pension at all would allow companies to reduce benefits without leaving their workers in the lurch.
Regular Canadians would have a system they can count on too. The CPP is one of the best run funds in the world. To date, contributions have been so high that we haven't had to touch the $170-billion CPP fund at all. Best of all, its payouts are guaranteed.
Given the upside for both employees and corporations, it looks like McCaughey is onto something after all. It won't be long before some of Canada's other CEOs realize the benefits for big business and join the party. If they do, and corporate opposition to expanding CPP softens, we just might dodge this looming retirement crisis after all.