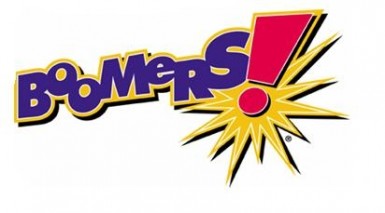 Don't Trust Anyone Under 30!
Just Kidding… (From the CBC Doc Zone site)
Once known as the generation that questioned authority, raised its consciousness and dropped out of the mainstream, the Baby Boom generation now IS the mainstream – a very powerful 30% of the Canadian population, more than 10 million people altogether.  They are the largest and wealthiest generation in our history.  And so, just as they have reshaped our understanding of every stage of life they've been through so far, they are about to change everything we think we know about aging and retirement.
The very oldest Boomers are now in their mid-60s, but don't call them seniors! In fact the peak of the Baby Boom was 1961, which means the majority of Boomers are in their early 50s. This is a huge, influential group of people who don't think they're old, don't act like they're old, and don't want to be treated as if they're old.
And they're going to be around for a long, long time.  Life expectancy has gone up over thirty years in the last century, and it's rising about 2 years for every decade – so the Boomers are reaping a longevity bonus.  The question is, what are they going to do with it?
Many Boomers were hit hard by the recession, and have high debt and low savings.  That increases fears that the "age wave" of Boomers could become a tsunami, drowning us all in skyrocketing pension and healthcare costs.  Yet collectively, the Boomers are the wealthiest generation in history, and stand to collect a trillion-dollar inheritance from their parents over the next 20 years.  Boomers control two-thirds of all consumer spending, because they're not just shopping for themselves, but for their children, grandchildren and their parents.  They are the epicentre of the sandwich generation.
The "Freedom 55" concept of retirement seems to have evaporated for most Boomers, either because they can't afford it or because they feel too young and energetic to stop working.  Forty percent of Boomers now say they aim to retire later than planned, and the average retirement age is expected to reach as high as 68 within a few years.  That also means Boomers are delaying selling their houses and downsizing, so the peak of the Boomer housing selloff is expected to still be twenty years away.  That peak could become a crash, if the Boomers' offspring aren't able to afford to buy into the housing market, and if immigration levels aren't high enough to keep real estate afloat.
One of the most difficult transitions Boomers will face is changing where and how they live as they age.  Many Boomers have already witnessed the tribulations of aging because they've been looking after their own parents, so they're determined to avoid the loneliness and isolation that aging can bring.  Experts advise Boomers to embrace old age early, and begin to plan for it, so that they can be the architects of their senior years, rather than having unhappy transitions forced on them.
THE BOOMER REVOLUTION explores how the Baby Boomers will spend their money and their time, how long they'll work, and where they'll live – – key decisions that will affect all of us in unprecedented ways.   The most influential generation in history is reshaping our world, leading a revolution in how we think about aging and retirement.