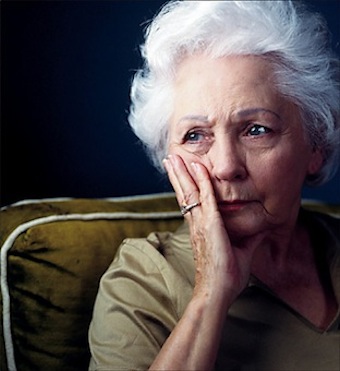 FOR IMMEDIATE RELEASE
March 19, 2013
Federal Budget must address jobs crisis for Older Workers, 65+ workers doubled since 2006; unemployment doubled: CARP
Toronto, ON: CARP members will be watching to see if the Federal Budget will make any provision to help older workers get and keep their jobs. Contrary to popular presumptions, seniors are still working and in greater numbers than ever before, some because they want to, many more because they need to.
The number of seniors in the workforce has nearly doubled from 2006 to 2013, from 319,000 to 625,000http://www5.statcan.gc.ca/cansim/a47
 Unemployment among seniors rose from 14% to 30% in the same period.
Media reports suggest that the Federal Budget to be released on Thursday will target job training. Previous budgets have contained relief for workers one industry towns and EI provisions for long term employees which have helped older workers. But more needs to be done.
"Older workers face particular challenges in the workplace – to keep their jobs, balance care giving responsibilities and to find new jobs when they are downsized. Apprenticeships and job training are not really appropriate, what's needed are jobs, new types of work relationships and incentives to help businesses recruit and retain older workers. Jobs are everybody's concern, including seniors", saidSusan Eng, VP, Advocacy for CARP
Specifically, CARP has called for
Tax incentives for hiring and retaining older workers
Support job fairs and job match programs targeting older workers
Incentives for continuous training and skills upgrading; innovative workplace programs to promote multi-generational workplaces
CARP staff expect to be in the Budget Lockup in Ottawa on March 21st to see first hand what the government proposes to address the issue of older workers and our other priority concerns.http://www.carp.ca/2013/03/14/federal-budget-must-address-our-retirement-future-financial-security-reduce-seniors-poverty-access-to-healthcare-drugs-home-care-carp/
CARP is a national, non-partisan, non-profit organization committed to advocating for a New Vision of Aging for Canada, social change that will bring financial security, equitable access to health care and freedom from discrimination. CARP seeks to ensure that the marketplace serves the needs and expectations of our generation and provides value-added benefits, products and services to our members. Through our network of chapters across Canada, CARP is dedicated to building a sense of community and shared values among our members in support of CARP's mission.
For further information, please contact: