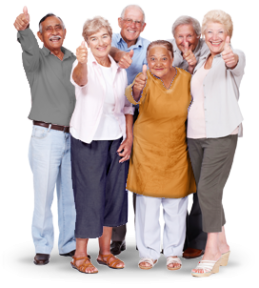 Tuesday, April 23 2013, 7:30pm– 9pm
Doors open at 7:00pm for coffee, tea and sponsors' Zoomer-information-pavilion. Special deals for CARP members – bring your membership card 
Location: St. George on Yonge, 5350 Yonge St. NW corner at Yonge and Churchill Ave. Located on the west side of Yonge between the North York Centre and Finch subway stations. CLICK HERE FOR MAP:
The North York Chapter of CARP invites all local members and prospective members to join us for our inaugural general meeting.  ZoomerMedia Limited Vice-President David Cravit will be our featured speaker and will discuss his book, "Beyond Age Rage – How the Boomers and Seniors are Solving the War of the Generations." David Zimmer, MPP Willowdale and Ward 23 Willowdale Councillor John Fillion will both bring greetings.
Light refreshments will be served. Exhibitors ** Door Prizes ** Free Underground Parking
ALL SENIORS ARE WELCOME – BRING A FRIEND! NO REGISTRATION REQUIRED.