Information posted March 24, 2013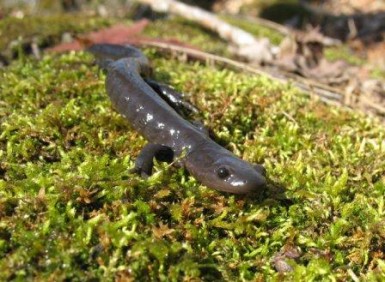 This picture along with information in this item is quoted from Conservation Halton's website
Conservation Halton has released its 2013 Watershed Report Card with grades on the health of four key environmental measurements, Forest Conditions (C), Groundwater Quality (A), Impervious Land Cover (D) and Surface Water Quality (C).
The purpose of the Watershed Report Card is:
to report on the health of Ontario's watersheds through the use of key environmental indicators, and
to allow Conservation Authorities and their partners to target priorities and measure environmental change.
Forest Conditions – Forests provide many ecological functions such as wildlife habitat, air purification, erosion control, and recreational opportunities. The overall forest cover in our watershed is 26.4% or a grade of C – Fair. The majority of large forested areas are located above the Niagara Escarpment.
Groundwater Quality – This varies across the watershed based on geology and land use. Nitrogen and chloride were used to characterize the quality of groundwater within the watershed, receiving an overall grade of A – Excellent, indicating excellent conditions.
Impervious Land Cover – Impervious land cover includes hard surfaces that do not allow water to absorb into the soil, including roads, driveways, parking lots and rooftops. Runoff can carry pollutants as it runs along hard surfaces and can reach local creeks, lakes and aquifers. If 10% of a watershed's land cover is impervious it can begin to result in the loss of aquatic species. By the time 26 to 30% imperviousness is reached, entire aquatic ecosystems can be permanently damaged. Overall imperviousness in the Halton watershed is 21.4% which is a grade of D – Poor.
Surface Water quality – This varies in Conservation Halton's watershed with ranges from a grade of B to F, with an overall average of C – Fair. The best water quality is found in the headwater areas where human activities have the least negative impact.
For more information, including a copy of Conservation Halton's Watershed Report Card, please click here.