Information posted March 29, 2013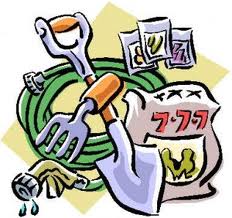 Our April 2013 Chapter Community meetings will be held as usual in both Milton and Burlington. The same topic will be featured at both locations. We will have a very interesting and informative speaker who's theme will be:
"Xeriscaping" Keeping Your Garden Green with Limited H20
Please join us for an evening with Master Gardener Sean James.
Our Milton meeting will be held on Wednesday April 10th at the Seniors Activity Centre, 500 Childs Drive, Milton.
Our Burlington meeting will be held on Tuesday April 23rd at the Seniors Centre, 2285 New Street, Burlington.
Our meetings at both locations will be held in the evening. Doors will open at 6.30pm and the meetings will take place between 7.00pm and 9.00pm. Coffee and tea will be available.
Both meetings will begin with a welcoming address from our Chairperson, Tom Carrothers.
Tom will also provide an update on your CARP Halton Chapter and CARP National activities.
This will be followed by our keynote speaker Sean James, President of Fern Ridge Landscaping. Sean is a graduate of the Niagara Parks School of Horticultue and two time past President of the Milton and District Horticultural Society. He has been featured on CBC and HGTV and he writes a gardening column for both a local and national magazine. He has been a regular speaker at horticultural societies and groups like ours since 1991. He grew up surrounded by nature near Crawford Lake in Campbellville so it was only natural that he would choose a career like landscaping.
Remember the hot, dry summer of 2012? Are you ready for the summer of 2013? Sean's theme will be:
Xeriscaping" – The Necessary Wave of the Future.
Climate is changing, summers are getting hotter and drier, new environmental laws are changing how we must maintain our garden.
You will learn how to conserve water while having a beautiful and vibrant garden. You will learn about drought resistant landscaping using perennials, shrubs, trees and annuals.
Don't have a garden? Sean will also offer tips on how to turn smaller spaces, including balconies, into flourishing green areas. Sean will also talk about plants of winter interest.
There will be a break midway through the meeting during which you will be able to chat to our presenter and to obtain information from our sponsors, see below.
The meetings will conclude with a few closing remarks from Tom and our 50/50 draw. We encourage you to support this draw as proceeds help defray the costs of putting on our meetings.
We will be very pleased to welcome the following sponsors who will be at both our Milton and Burlington meetings. We would like to thank them for their support. They will all have tables where you will be able to chat with their representatives and pick up additional information.
Royal Botanical Gardens who will talk about their extensive gardens, the many benefits that members enjoy and they will tell you all about the plant sale they are planning for May.
ListenUP Canada who will be available to discuss any hearing related issues you may have.
Both meetings are open to everyone in Halton Region. If you are not able to attend at one location please consider joining us at the other.
Our meetings are free. We look forward to welcoming all members and their friends.
Please support your local Chapter.