Information updated March 31, 2013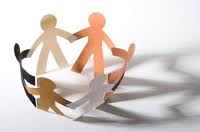 Acclaim Health will be holding a Dementia Information Series for Family Caregivers starting on April 17th, 2013. These will be held on Wednesday evenings until June 5th from 7.00pm to 9.00pm at:
Acclaim Health Alzheimer Services
Sheridan Elder Research Centre
1430 Trafalgar Road, Oakville, ON. L6H 2L1
This is at the main campus of Sheridan College, please enter via Ceremonial Road. There is a $3.00 parking charge.
These are FREE information sessions. However please register by calling 905 847 9559.
To see the flyer providing information on the subjects that will be covered at each session please CLICK HERE.
To read more about Acclaim Health and the many services they offer please CLICK HERE.