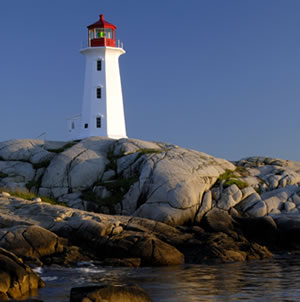 Nova Scotians are calling it the "Election budget"
Its budget time across the country and this week's Nova Scotia budget has left CARP members with mixed feelings and calling it the "election budget". On April 4 2013, CARP's Halifax Chapter Chair Bill VanGorder attended the budget lockup to be CARP's eyes and ears on how the 2013-2014 budget will impact CARP members. Bill has shared with us the major highlights.
Finance Minister Maureen Macdonald presented a balanced (on paper) budget with no major changes or tax increases and some small benefits for seniors. Seniors will see some benefits around drug costs, income support, and housing, and no significant tax increases (unless the senior is a smoker – then he will pay 2 cents more per cigarette, 50 cents for a pack of 25). The budget has modest measures that acknowledge the concerns of CARP members.
Increased budget reflects the projected increase of seniors
The budget announced that seniors who receive the Guaranteed Income Supplement will receive a provincial tax credit of $8 million up from an average of $7.5 million in the previous two years — an average of $450 for each of the 17,000 low-income Nova Scotian seniors. By January 1, 2014, the number of low income seniors receiving this credit will increase to 25,000.
Despite the increase in funding, the government is not adding new money into people's hands but rather it is meeting the needs of the projected increase in the population of seniors. According to Statistics Canada, it is projected that the number of seniors in Nova Scotia will increase by over 12,000 from 2012 to 2014.[i] However, seniors can rest-assured that even in the face of fiscal constraints, their government has chosen not to cut funding and to ensure that all seniors will continue to receive this benefit.
Improvements to drug costs, home care funding, property tax rebates, and more
In addition to maintaining funding to support lower income seniors, the Nova Scotia government has increased their budgets to meet other needs of seniors. Here are the highlights that impact CARP members:
Nova Scotia will partner with other provinces to reduce the price of six common generic drugs.
$4.5 million will be allocated for generic drugs and there will be no increase in Pharmacare premiums and copayments.
$2 million in increased funding over two-years will bring home care to $24 million to help seniors with services such as transportation, meal preparation, personal alert systems, caregivers' allowance, restorative care, and self-managed care programs errands, and yard work.
Increase the maximum property tax rebate available to seniors by $200 to bring it to $800 for approximately 15,000 seniors.
A new Nova Scotia housing strategy for will be launched with an initial investment of $3 million.
The HST will be rolled back by one percentage point in 2014 and another percentage point in 2015.
The many CARP member who own small business will be pleased that there will be reduce tax rates for small businesses for the fourth year in a row.
Collaborative Emergency Centres will be opened in more small Nova Scotian communities where many CARP members reside.
The Nova Scotia Department of Seniors had their staff reduced from 8 to 7 and their budget was cut by 5%.  CARP members are disappointed to see that the government does not recognize the value the service provided by the Department of Seniors to CARP members and others in the province.  The government must plan now for the looming growth in the senior population by increasing the capacity of the Department to ensure older adult's needs are met.
Since Nova Scotians are expecting to head for the polls in August or September this year, many are calling this an "election budget". There are no major changes to ruffle people's feathers but modest measures to address the major concerns of seniors. CARP will continue to monitor the implementation of such measures and see whether such issues will be prioritized in the upcoming election.