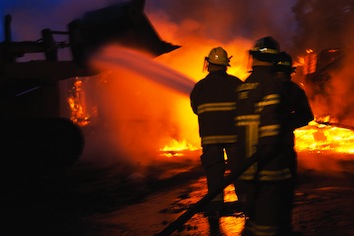 On February 28th, 2013 – CARP issued a response to the Technical Advisory Committee (TAC)'s Recommendations to the Ministry of Community Safety & Correctional Services regarding proposed changes to Ontario's Fire Code and Building Code and other actions to improve fire safety in residences for seniors, people with disabilities and other vulnerable Ontarians.
Fire safety in retirement homes has long been a concern to CARP. There have been too many deadly fires at retirement homes throughout the province due to the lack of fire and building safety standards. Last year, fires broke out at Hawkesbury's Place Mont-Roc home, killing two people, and a few months before that incident, another fire had devastated Timmins' Rainbow Suites retirement home. The coroner's inquest for another deadly fire at the Muskoka Heights Retirement Residence in 2009 identified the lack of sprinklers as one of the potential causes for these deadly fires.  Sine these events CARP had consistently been calling for sprinklers in retirement homes, which is one of the issues addressed by the recent recommendations from the Technical Advisory Committee.
Currently, the fire code requires only new residences to have sprinklers and for certain residences to meet fire safety training requirements, leaving many without adequate protection. The TAC's recommendations propose to enhance currently inadequate fire safety features and inspection and training requirements of occupancies, such as long-term care homes, hospitals, and possibly retirement homes, group homes and supportive housing where residents receive treatment or other forms of special or supervisory care for cognitive or physical limitations. CARP will support and welcome the TAC's recommendations as they will enhance the safety of Ontarians living in such facilities by significantly reducing their vulnerability to fires.
CARP's Submission to the Ministry of Community Safety and Correctional Services calls on the Ministry to adopt the TAC's Recommendations.  Please click here to download CARP's Submission.