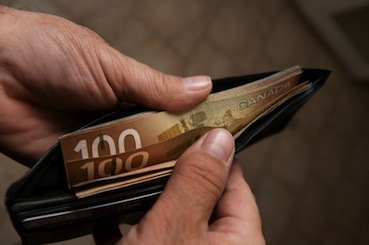 This press release and report was issued by  the Public Interest Advocacy Centre (PIAC) – for more information please visit their website by clicking: www.piac.ca
OTTAWA – Canadian consumers need increased protection when dealing with the financial planning industry, according to a report released today by the Public Interest Advocacy Centre (PIAC) entitled, "Purse Strings Attached: Towards a Financial Planning Regulatory Framework." The report, which follows a 2009 investigation of the same industry, reveals that progress has been made in recognizing the need for reform. However, the pace of this process has been slow for an industry entrusted with the financial security of Canadian consumers.
"It's time all employees of the financial planning industry in Canada face the reality-they need to employ a uniform standard of care for investors, complete with a full disclosure of how they're being compensated," noted Jonathan Bishop, Research Analyst at PIAC and co-author of the report. The report found that other jurisdictions, such as the United States and Australia, have recently addressed difficult issues in their financial planning industries, such as the disclosure of compensation structure and a duty to clients. Canada meanwhile, has yet to resolve these financial planning reform issues.
The report concluded the time remains ripe for provincial consumer and finance ministries to work towards a regulatory framework for financial advisors and, if constructive, a regulatory regime for financial planners in each province. "PIAC continues to believe a financial advisor legal framework similar to what exists in Québec is clearly the most beneficial to consumers and should be adopted with local modifications by all provinces," contends John Lawford, Executive Director and General Counsel for PIAC.
Other recommendations include the introduction of a personal tax credit for using a fee-based financial planner, in order to motivate clients to switch to this method. "Our research reveals Canadian consumers are potentially leaving thousands of their retirement dollars in someone else's hands by not being fully informed of how their financial planner is being compensated. As Canadians become increasingly concerned about their ability to finance retirement, this issue is just too important to ignore," notes Bishop.
PIAC received funding from Industry Canada's Contributions Program for Non-Profit Consumer and Voluntary Organizations to prepare the report. The views expressed in the report are not necessarily those of Industry Canada or the Government of Canada.
Download the new Public Interest Advocacy Centre report "Purse Strings Attached: Towards a Financial Planning Regulatory Framework"