Information posted April 7, 2013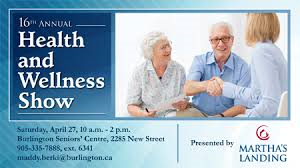 The 16th Annual Health and Wellness Show will be held from 10.00am to 2.00pm at the Seniors Centre in Burlington on April 27th.
Discover the latest health trends and services available to older adults in Burlington and the surrounding area.
Please click Health and Wellness Show for more information.