Information posted April 12, 2013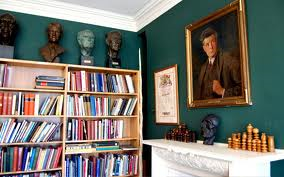 You are invited to join the "Arts and Letters Club" of Burlington as they present Douglas Gibson, one of Canada's most celebrated editors, publishers and authors.
Over a 40 year career Doug has  edited and published many of Canada's notable authors, such as Alice Munro for McLelland and Stewart.
He is a born story teller and will be sharing some of his stories of the authors he has dealt with from his memoir "Story of Storytellers". This will be held  on April 25th at 2:00pm at Port Nelson United Church, 3132 South Drive, Burlington.
Tea will follow the meeting.
Non-members are welcome. Please join them for a presentation that is sure to be both eloquent and humorous. For more information call (905) 634-7214.