Information posted April 15, 2013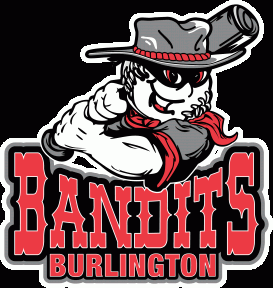 Halton Chapter is pleased to promote the Burlington Bandits Baseball team. The team was founded as the Burlington Twins in 2011 and have since changed ownership and name for the 2013 season.
With home field at Nelson Park, one of the largest parks in Burlington and considered by many to be the standard for sports venues, the Bandits play in the Intercounty Baseball League. They play a 42 game season with 21 home and 21 away games.
Their season opener this year will be on May 4th away at Guelph and the much anticipated home opener will be Saturday May 11th, 2.00pm, when London Majors will be the visitors.
The Bandits will also be holding a Golf Invitational on Tuesday May 14th at Croswinds Golf and Country Club in Burlington. Please click BB Golf Invitational for more information. They still have room for anyone wishing to play. They would also welcome hole donations, items for the prize table and anything that could go into the silent auction. Funds raised at this tournament will go into running baseball camps for younger players 8 to 17 years old.
Halton Chapter is very pleased to announce that two home dates, Saturday July 6th and Thursday July 11th have been designated CARP Days.  CARP members will be invited to lead the singing of our National Anthem and to also throw out the opening pitch. Please reserve these dates and plan to join your fellow chapter members for what promises to be most enjoyable days at the ballpark.
Please visit the Bandits website to find out all you need to know about the team.