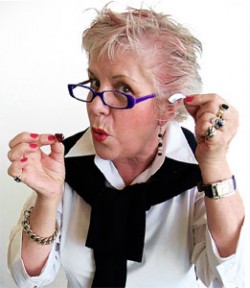 FREE SEMINAR – All CARP members and their guests are welcome
Wednesday May 29 2013, 10am-12pm
Location:St. George on Yonge
I See You and I Can Hear You!Are your eyes keeping up with your active lifestyle? Learn all about keeping your eyes healthy so that you can continue doing the things you like to do.
How's Your Hearing? Learn about healthy ears and participate in a FREE screening test.
All seniors are welcome – Free underground parking. Free refreshments.
Seniors' Moments is a monthly series of FREE informational seminars put on by St. George on Yonge Anglican –  416-225-1922
Hosted by Max and Anne Wynter – Chairs, CARP North York Chapter #42
NO REGISTRATION NECESSARY – ALL SENIORS ARE WELCOME