You are invited to join us for the launch gala and inagural meeting of the Brampton CARP Chapter # 52.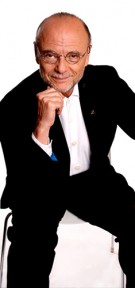 Tuesday May 7th, 2013
Brampton Soccer Centre
(Dixie Rd. and Sandalwood Pkwy.) Click for map
6:30 PM – 9 PM
Featuring Special Guest,
CARP President and ZoomerMedia Limited CEO
Moses Znaimer
This is a free event.
Light refreshments will be served.  Public Welcome
CARP Members, Bring a Friend.
RSVP by email to: [email protected]
(please RSVP so we know how many chairs to have on hand)