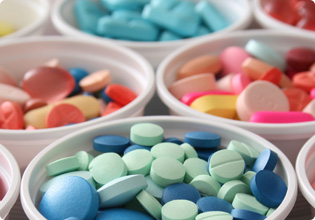 May 17, 2013: PEI will soon provide catastrophic drug coverage, Premier Robert Ghiz announced last week. The new Catastrophic Drug Program will provide support to any individual whose prescription drug costs are affecting their household's ability to maintain life essentials.
"The goal of the program is to protect any individual or family whose drug costs are consuming an unreasonable share of their income, be it from a combined cost of using drugs for several common diseases, or one extremely high cost drug for a less common or rare disease," said Premier Ghiz. "We need to help families facing financial hardship because of the high cost of prescription drugs, and this drug plan will put prescription coverage within everyone's reach."
Capping out-of-pocket expenses
Through this new program, PEI families will have their annual out-of-pocket drug costs for prescription medications capped at an amount not exceeding a set percentage of their family income. Once an individual or family's prescription drug spending has reached their capped amount, the government will pay the remainder of their prescription drug costs for the year.
For example, a family with annual household income of $40,000 will have an annual cap of 5% of their household income, or $2,000. With prescription medications for asthma, diabetes and cholesterol, their prescription drug spending reaches $6,000 annually. Under the new program, they will only pay the first $2,000 and the program will pay the remaining $4,000.
The plan will use family income to assess people for coverage. According to the government, a financial assessment process was developed that would result in one income-based test to determine coverage. With a targeted date for implementation of October 1, 2013, this enhancement will see an individual/family's contribution to their drug costs capped to the level of:
• 3% of an annual family income if that income is $0-$20,000
• 5% of an annual family income if that income is $20,001-$50,000
• 8% of an annual family income if that income is $50,001-$100,000
• 12% of an annual family income if that income is $100,001+
Expanding number of covered drugs
The Catastrophic Drug Program will also expand the drug formulary (the list of covered prescription drugs) with approximately 60 new drugs to be added immediately. "This program will allow us to provide coverage for almost every prescription medication recommended by the National Common Review Plan and the Pan-Canadian Oncology Drug Review Plan," said Health and Wellness Minister Doug Currie. "We estimate that over 6,000 Islanders will benefit from this new program."
Spending on Prince Edward Island's Pharmacare Program has increased approximately 42% since 2006/07. Together the High Cost Drug Program and the new Catastrophic Program will result in $8.2 million in provincial funding to support Islanders who need prescription medications.
CARP pharmacare advocacy is taking hold
CARP has long been advocating for improved drug access and affordability provincially and for a national pharmacare strategy. Last summer, CARP Advocacy travelled to the Maritimes, meeting with key members of government to press the issue of drug costs and coverage. Drug costs and coverage varies wildly across the provinces, and PEI has until now been one of only two provinces in the country without catastrophic drug coverage. New Brunswick is now the lone province without catastrophic coverage.
The new drug program will come as a major support for PEI residents with high out-of-pocket drug costs.
Learn more about PEI's catastrophic drug program