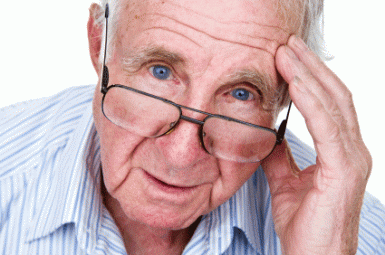 He's a medically fragile senior who fleeced another vulnerable elderly man through a home reno scam.
Now, he's ordered to leave people over 65 alone.
Ernest Goldsack. 80, of Muncey was sentenced Wednesday to two years of house arrest, and a year's probation, for fraud worth more than $5,000 after taking $33,455 from an 85-year-old man with dementia.
This article was published by The National Post on May   2013.  To see this article and other related articles on The Globe and Mail website, please click here
Superior Court Justice Andrew Goodman also added an unusual order banning Goldsack from any business, employment or volunteer work involving the property or money of anyone over age 65 for the next three years.
"Quite frankly, I'm perturbed at your behaviour," Goodman told Goldsack.
Had the defence and Crown not agreed on a sentencing position, the judge said, he'd have jailed the octagenarian.
Goodman also asked the question many wondered — why would one senior fleece another?
Defence lawyer Wally Libis said it was "a total and complete carelessness to the amount of work being done."
But he added excess money had been paid and his client "had no business cashing the cheques."
Goldsack's age and medical condition factored into the sentence.
He'd pleaded guilty a year ago, but sentencing was delayed because of his health issues including heart bypass surgery.
Goldsack, who owned Country-Wide Improvements, went door-to-door with an assistant to drum up business.
On Jan. 12, 2010, his employee, earlier described as having some "intellectual challenges", offered to shovel the snow off the roof of a Mt. Brydges home owned by an 85-year-old man with dementia who lived there with his legally blind wife.
After giving an estimate, the employee came back with a cheque for $700.
Country-Wide did work over the next four months, installing new shingles and a heated roof cable, fixing the chimney and replacing a sump pump.
Goldsack cashed 11 cheques from his victim worth $77,650.
The victim's son contacted his father's financial adviser about the vanishing money and took the cancelled cheques to Strathroy-Caradoc police.
Goldsack had his assistant write up the invoices to distance himself from the fraud.
The invoices totalled $44,195, and $33,455 was received by Goldsack without invoices.
A building inspector estimated the total value of the work done at $10,000 to $15,000.
For court purposes, the fraud was set at $33,455 — none of which has been repaid.
Goldsack tried to pay the money back, his lawyer said, but then couldn't work because of his health.
"I don't know how much work is left in him," Libis said.
Assistant Crown attorney said while it was a large fraud, it hadn't left the victim destitute.
Seniors being scammed is no surprise to Susan Eng of the Canadian Association of Retired Persons (CARP), who said the more common scenario is family members financially abusing relatives. Many, out of shame, never go to the police.
Eng said it's a misconception "an older person who is afraid of getting ripped off himself wouldn't rip off another senior."
Still, she was intrigued by Goodman's order banning Goldsack from working with seniors. Such orders "might start the conversation about the need for adult protection" in some cases, she said.