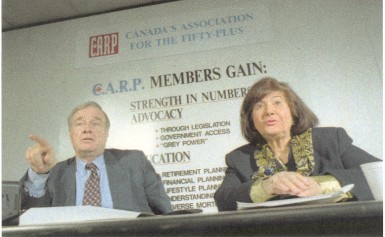 Former Canadian Prime Minister and Finance Minister, The Right Honourable Paul Martin, sent a note of condolence to CARP on the passing of Founder, Lillian Morgenthau.
"It is with great regret that I learned of Lillian Morgenthau's passing.
Thanks to Lillian, CARP's contribution to the well being of Canadian seniors was extraordinary.  We had many lively discussions and I always looked forward to them.
She didn't pull her punches and she always made the Finance Minister's occupation a lively one.
We will certainly miss her."  
-The Right Honourable Paul Martin.