Information posted July 3, 2013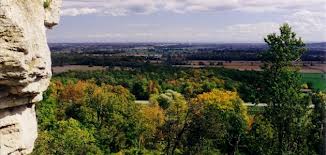 Conservation Halton is a community based environmental agency that plays a vital role in protecting and managing the natural resources in its watershed. Their website contains a wealth of information about our natural resources. They also regularly publish a newsletter "Word on the Watershed" containing all the latest information.
The following is quoted from Conservation Halton's website to give you a sense of their mandate and vision. You will also find a link where you can sign up for their newsletter.
Conservation Halton is the community based environmental agency that protects, restores and manages the natural resources in its watershed.  Conservation Halton has staff that includes ecologists, land use planners, engineers, foresters and educators along with a network of volunteers who are guided by a Board of Directors comprised of municipally elected councillors and appointed citizens.  The agency is recognized for its stewardship of creeks, forests and Niagara Escarpment lands through science based programs and services.  Our mandate includes the following primary roles:
Environmental Protection Conservation Halton protects local ecosystems and contributes to the quality of life in communities throughout the watershed.
Water Resources Management Conservation Halton manages water resources using integrated, ecologically sound environmental practices to maintain secure supplies of clean water, to protect communities from flooding and to ensure that environmental planning is an integral part of community development.
Forest Resources Management Conservation Halton manages a large forest resource using sustainable forest management practices involving silviculture and wildlife habitat improvements which contribute to the health of the watershed's natural environment.
Lifelong Education and Recreation Conservation Halton provides educational and recreational experiences in natural environments that enrich the lives of people of all ages by increasing awareness and appreciation of the watershed's natural heritage.
Vision Our vision is to sustain a healthy watershed with clean streams, vigorous forests, abundant green space and balanced growth that results in strong livable communities.
Mission Conservation Halton's mission is to help protect the natural environment from lake to escarpment for the benefit and enjoyment of present and future generations.
Corporate Values Conservation Halton's Board of Directors, its Foundation Board and staff will strive for excellence and lead by example with a commitment to:
The well being of the natural environment
Being accountable to watershed residents
Improving programs and providing value to our stakeholders