Information posted July 3, 2013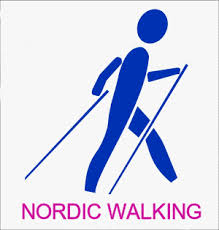 SERC:  Sheridan Elder Research Centre
"Lifestyle Guidelines for Vital Aging"  presented by Dr Klaus Schwanbeck
You are invited to join SERC for an inspiring talk with Dr. Klaus Schwanbeck, sports scientist and founder of Germany's Health Prevention Network and Nordixx Canada. His slogan is 'fun, friends & fitness', and he is passionate about promoting healthy living through physical activity.
WHEN
Thursday, July 18, 2013, 2:00-3:30pm
(Light refreshments will be served)
WHERE
Sheridan College, room J102
1430 Trafalgar Road, Oakville, Ontario
PLEASE RSVP BY JULY 12 to Paulina Camino at 905.845.9430 x 8617 or email at [email protected]
Dr. Schwanbeck will present lifestyle guidelines for healthy, vital aging including the importance of metabolism to physical and mental fitness. He will also discuss the benefits of Nordic Pole Walking, a specific interest of his, that led to him founding Nordixx Canada. Together with certified Instructors from Nordixx Pole Walking Halton, he will host an interactive demonstration of pole-walking and its benefits.
PARKING
Please note, the parking regulations for visitors to Sheridan College have changed. Parking tickets are available at the blue kiosks.
To see the flyer announcing this event please click here