Information posted August 7, 2013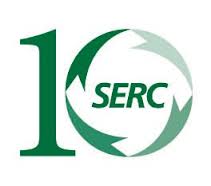 The following is an invitation from SERC.
"To celebrate the Sheridan Elder Research Centre's 10th anniversary we would like to invite you to a complimentary presentation by  Dr. Alexandre Kalache, titled "The Longevity Revolution – Nothing will ever look the same again!"  Dr. Kalache is a world-renowned expert, advocate and activist on global ageing issues, and we are very honoured to have him here to celebrate this milestone with us.
Following the presentation we will also be showcasing the work done at SERC over the past 10 years and highlighting our current and past partners with a series of interactive display tables and demonstrations.
Date: Friday, September 6, 2013
Time: 7:00 p.m. (Dessert and coffee will be served after the lecture)
Location: Sheridan College, Macdonald Heaslip Hall (B wing), 1430 Trafalgar Rd., Oakville, L6H 2L1
Registration: By email to [email protected]   or call 905-845-9430 ext. 8617
Space is limited, please register by August 30th.
To see the flyer providing details about this event please click SERC 10th Anniversary Invite