CARP August 2013  4th posting
As the first meeting of the 2013/14 season approaches it might be a good time to think about CARP's role in our lives. The first meeting, (at Applewood Retirement Residence, 1500 Lansdowne Street West, Peterborough , (see map) will be held 19th September 2013. Plan to be there and help to build the best chapter in Canada.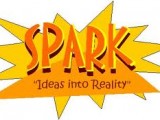 Those of us who are getting "long in the tooth" have lived through quite a bit of history. We remember the hard times and poverty of the depression years which ended only with the outbreak of the Second World War which was necessary to end tyranny in the world (We hoped). After peace had been restored we advocated very strongly for a universal old age pension plan known today as OAS, and for an employment based contributory pension plan now known as CPP. We fought for company pension plans. We had to make our demands heard for available and affordable medical care, and the extended care for those ill in hospital or convalescing at home. We sought and obtained annual vacations for the working people. We changed the world in which we lived and worked. None of this came without struggles.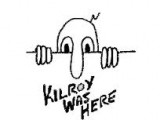 Indeed, when we started these fights Kilroy was here. You might not remember him but we sure do: Just as we remember the struggles to improve our lot in life and for generations yet unborn.
"Those who do not learn from history are doomed to repeat it".
Today we are aware that attempts are being made to break down the safety nets that we have created as the plan is now to change the eligibility age for OAS from 65 to 67. This will be followed by more attacks on all of those things which we take as an "entitlement". Our kids, who are or should be CARP members have to be prepared to join the battle to preserve the gains we have made. Our National advocate, Susan Eng, tries to do the best she can but she needs to know that she has our support and backing. We can't get away with just saying "Let George look after it". ("George" simply won't do it!) Our Chapter has to let Ms. Eng know that she is speaking for us, and we do that by turning out to the chapter meetings. What we do now is not just for the "old fogies" (as current ageism classes us) but it is for the kids, grandkids and great grandkids who think that these are their entitlements. They had better realize that we had to fight for every benefit we now enjoy, and that they will have to help fight to retain these benefits and blessings. None of it was handed to us on a silver platter. It comes at a price and that price is met by showing support for CARP in its "March to a Million".
CARP needs you and you need CARP. The one man in our chapter who alone tries to arrange for speakers wants to hear from you about what you think our chapter should be doing within the guidelines set by CARP headquarters. Let's all get behind the efforts of the Chair. If you let me know what you want the chapter meetings to look like, contact me at [email protected], and you can be sure that your constructive expression of interest will reach the Chapter Chair. Meanwhile we urgently need to get a good secretary and treasurer (perhaps the same person) and we need to form four constructive interim committees which we will discuss at the September meeting. An Executive and a Board will  be required to run an effective chapter after we get the ball rolling.
With a fired up membership we can be the chapter that sets the pattern for the entire CARP organization. Are you up to it? Come out to the September meeting at Applewood and make it a "standing room only" affair. The Chair and I will be looking for you.
We don't make Excuses. We make Results.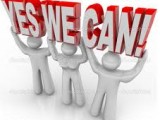 Look out Canada, here we come!
Your Chapter Internet Communicator