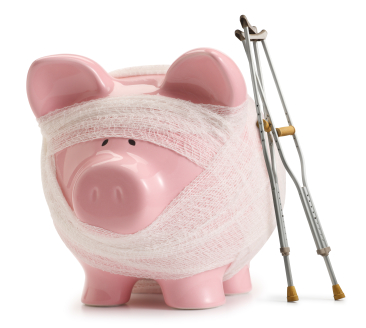 This article was published by The Telegram on August 20th, 2013.  To see this article and other related articles on The Telegram website, please click here
Longer lifespans and rising costs of living are among the reasons why insolvency is on the rise among seniors, says the president of a St. John's association for retired people.
Edgar Williams, chairman of the St. John's-Avalon chapter of the Canadian Association of Retired People, said seniors are having an increasingly difficult time paying their bills, a problem felt acutely in Newfoundland and Labrador, demographically the oldest province in Canada.
Among people older than 55, the rate of insolvency — the inability of a debtor to pay his or her debts — climbed from 4.6 per cent to 20.6 per cent from 1989 to 2009, said Williams.
"Costs of everything have gone through the roof," he said. "They still have to buy food. You have to own a car, with insurance, and taxes, and all these sorts of things often come from a fixed pension. … Many are being squeezed."
Williams, as chairman of the association, has heard many stories of seniors having difficulty making ends meet. "People are complaining of having to make decisions on whether they'll buy food or pharmaceuticals, or whether they'll heat their homes or go to the malls. If a person is in that category, they're certainly below the poverty line."
The problem isn't going away, said Williams, who made a presentation on the subject at a conference last week for the Canadian Association of Insolvency and Restructuring Professionals in
St. John's. Seniors are carrying mortgages longer and racking up more credit-card debt, he said.
"More and more seniors are going into retirement with mortgages," he said.
"That didn't happen 20, 30 years ago. Most people when they retired weren't faced with that kind of debt. But that's not the case anymore. What is even more dramatic is you look at credit-card debt, and I bet you'll find out that 80 to 90 per cent of seniors declaring bankruptcy, believe it or not, it's because of excessive credit-card debt. They run it up, it's available to them, and they use it for whatever purpose, and at some point they get in over their heads."
Seniors can be reluctant to reveal the financial trouble they're in, even — or perhaps especially — to their own children, allowing the problem to get worse until drastic measures need to be taken.
Derrick Hutchens, a bankruptcy trustee with Janes and Noseworthy in St. John's, hosted the conference, which ran from Thursday to Friday at the Sheraton. He said trustees in Newfoundland and Labrador are seeing more insolvency cases as seniors discover their savings and pensions aren't enough to cover their entire retirement.
"Seniors are living longer than they did a generation or two ago," he said.
"A lot of people were thinking that they had the Freedom 55 thing that was being promoted by some life insurance companies 10 or so years or so ago. It's nice to be able to be retired, but you still have to have a source of income to be able to meet the lifestyle you want to live in your retirement years. People living longer, retiring early. There's a gap in there of maybe 25 or 30 years, and you've got to have a lot of money put aside to cover your cost of living."
Compounding problems is that seniors are supporting children and grandchildren more, said Hutchens.
"It's quite common now, compared to a generation or so ago. Children were leaving the family nest at an early age of 20 to 25, for the most part," he said, adding that the debt seniors find themselves with isn't always the result of spending on themselves, but on supporting their offspring.
"Today it's not uncommon, in a large number of cases, where kids are still staying at home and not leaving the nest until 25 to 30. Parents are supporting their kids, trying to get them off the ground, trying to get them their education, paying for their education, to a large degree."
Twitter: @TelegramDaniel