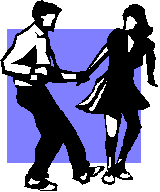 Information posted July 19, 2013
CARP Halton Chapter members can enter a draw to win 2 tickets to this exciting concert to be held on Saturday September 14th, details below.  To enter the draw all you need to do is answer this skill testing question:
Which of the Drifters is a former police officer?
Please submit your answer by email to Tom Carrothers at [email protected]
Include This Magic Moment concert in the title of your email and provide your CARP membership number along with your contact information. The draw for the winner will take place at our Milton Community meeting on September 9th.
Concert details are as follows:
THIS MAGIC MOMENT CONCERT (Sat. Sept. 14, 2013)
 This Magic Moment is an exciting, first-of-it's kind outdoor event celebrating the music and nostalgia of the 60's in support of the Halton Heroes Gala.
Any, and all, profit assists the families of seriously injured, or fallen, members of the Halton Police Service.
The Concert Headliners are The Drifters (featuring Rick Sheppard)
Did you dance to "Under the Boardwalk" or "This Magic Moment"?
Dance again….relive those fun times and timeless music!
The Contours will get those feet moving when you hear "Do You Love Me?" and perform their Motown Review.
Robbie Lane and the Disciples ("Fanny Mae") will be on stage as will Pauly and the Goodfellas doing a tribute to The Jersey Boys and Beach Boys.
Our MC's will be Connie Smith and Robbie Lane
Bring lawn chairs or a blanket….and, of course, your Dancin' Shoes!
Licensed area, food concessions, and a Vintage Car Show!
Nelson Park, New St. east of Walkers Line in Burlington.
Gates open at 2 PM….Music from 2:30 to 10 PM
Tickets are only $30 for over 7 hours of live music!
Also- a Very Special Event…Fri.Sept.13, 7PM at the Waterfront Hotel, a Soiree with The Drifters. Only 125 tickets! Your chance to get to know this famous group up close and personal…songs/stories/champagne/hors d'oeuvres.  (Tie/Jacket for the men.)
 Tickets for this special event are $150…includes admission to Sat. Concert.
 Please click   TMM  to see the flyer announcing this event. You can also click this link Magic Moments Sponsorship Package which will also provide a lot more detail about this exciting event.
GOOGLE: ThisMagicMoment.ca   EMAIL: [email protected]