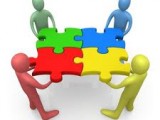 As we start to head back to work after a much needed vacation, and children and grand children are headed back to school or University…the damp weather starts to close in.
Perhaps the house is now a little emptier – children have moved out and/or are married. Maybe you are new to the North Shore. And now, you would really like to pursue some community work?
Well…the Autumn can be a time of renewal.  CARP North Shore Vancouver Chapter 4 is revitalized and ready to go. We are moving into an exciting phase and looking for dedicated volunteers.  A few dynamic projects are ready to go –  and now we are seeking your input, your initiative as well as a few extra hours. 
Examples of projects:
Chapter 4 Survey: Generate, Conduct and Analyze a Survey to be conducted with our North Shore Members.  The results of this survey will include a needs assessment with the goal of being used as a programming and/or advocacy template – based on the Chapter 4 Memberships' needs and priorities.
Events (various). One event – Speaking About Your Community – was an incredible success. 
Membership Coordination:  An ongoing volunteer position. If you are a 'connector' and enjoy meeting people in your community, and like the little details, this is a great way to get to know your own community.
Commitment:  Volunteer opportunities are being offered to CARP Members initially – prior to the rest of the North Shore Community.   A wonderful way to meet like minded colleagues – work alone or in a group.
Hours?  Flexible and, apart from obvious deadlines, can usually be worked into your schedule.  You choose – it's your time! 
If you would like to know a little more about these opportunities, please email Elizabeth Dunbar at  carp.northshorevancou[email protected] 
Elizabeth Dunbar, Chair
CARP North Shore Chapter 4