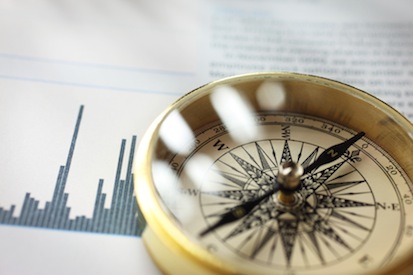 FOR IMMEDIATE RELEASE
September 19, 2013
Toronto, ON: CARP welcomes the new Cooperative Capital Markets Regulator particularly for its promise to improve investor protection. However, CARP calls for enabling legislation to ensure that investors will now have effective access to dispute resolution mechanisms and means of redress and compensation.
Today's announcement http://www.fin.gc.ca/n13/13-119-eng.asp   that the federal, BC and Ontario ministers of finance have agreed to establish a Cooperative Capital Markets Regulator [CMR] states that it "will better protect investors" without specifics.
CARP is calling on the signatories to the CMR agreement to enact legislation to provide:
the power to order compensation in the case of a violation of securities law or breach of fiduciary duty so that the investor would not be required to resort to the courts;
establishment of an investor compensation fund funded by industry to allow the securities regulator to directly compensate investors for a violation of securities law or breach of fiduciary duty; and
mandatory participation of registrants in the dispute resolution process of a legislatively designated dispute resolution body.
Investors who have lost money due to error or wrongdoing on the part of financial advisers or other capital market participants need and expect the system of complaint-handling and redress to be accessible and responsive. The current system is not; it requires significant knowledge, resources, and persistence to navigate properly. And even a case resolved in favour of the investor does not necessarily provide for any compensation.
There is no uniformity of redress mechanisms and only a few, limited avenues for financial compensation. A new national regulator holds out the promise of introducing uniformity and more resources. The introduction of an independent adjudicative tribunal is also encouraging but there needs to be legislative authority for it to be able to order financial compensation. The signatories to the new CMR agreement must enact legislation to order such compensation.
"Investors who lose money because of bad or inappropriate advice, or more widespread wrongdoing, mostly just want to get their money back, not have someone punished or fined. Older or retired investors are particularly affected since they may have no new income and less time to recover their losses.
 At present, only some provinces have a mechanism that can order restitution and only Quebec has a compensation fund to pay it. Unless the new regulator or tribunal can do this, there is no improved investor protection, no substantive improvement on the status quo for investors," said Susan Eng, VP, Advocacy for CARP.
CARP called for the establishment of a National Investor Protection Agency in its 2008 submission to the Expert Panel on Securities Regulation an oversight body, independent of industry with specialized expertise and comprising investor advocacy groups.
In addition to the above recommendations, CARP recommended that the investor protection and enforcement function include oversight of the self regulatory bodies, enforcement of regulations and provide specialized investigative support for individual retail investors in bringing forward their claims of wrongdoing by industry members.
"We certainly understand the benefits of the CMR for market stability and international credibility. However, securities reform should not overlook a primary purpose of securities regulation, that of providing a free, fair and transparent market place for investors." added Eng.
CARP is a national, non-partisan, non-profit organization committed to advocating for a New Vision of Aging for Canada, social change that will bring financial security, equitable access to health care and freedom from discrimination. CARP seeks to ensure that the marketplace serves the needs and expectations of our generation and provides value-added benefits, products and services to our members. Through our network of chapters across Canada, CARP is dedicated to building a sense of community and shared values among our members in support of CARP's mission.
For further information, please contact:
Sarah Park   416.607.2471
Media Relations, Policy Researcher and Coordinator
[email protected]
Michael Nicin   416.607.2479
Director of Policy
[email protected]