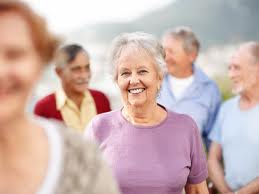 FREE SEMINAR FOR CARP MEMBERS & THEIR GUESTS
FREE PARKING &  REFRESHMENTS
Date: Wednesday October 16, 2013 Time: 7– 9pm, doors open at 6:45 Location: St. George on Yonge, 5350 Yonge Street at Churchill Avenue NW corner, North York.
You've put in 30+ years at the office, and your children are grown and off on their own. You may have already reached retirement, or you can see it peeking from around the corner. Life, as you know it, is good.
There's just one problem. Travel seems to be a little more difficult than it was before. The tours and cruises that suited your previously active lifestyle might be just a little too jam-packed for your tastes now. The best solution is to find a travel tour or cruise specifically designed for mature adults more interested in enjoying an experience instead of adding as many stops to the itinerary as possible.
Where are you going to find a travel tour like that? Whether you're single or a couple – we'll tell you!
You will also hear all about a special travel offering for CARP members and their friends and families.
Hear our travel panel discuss tours, cruises and destinations that are custom made for Zoomers.
Meeting Details:
Date: Wednesday, October 16, 2013 Time: 7– 9 pm, doors open at 6:45 Location: St. George on Yonge, 5350 Yonge St. NW corner at Yonge and Churchill Ave. Located on the west side of Yonge between the North York Centre and Finch subway stations. CLICK HERE FOR MAP:
***FREE UNDERGROUND PARKING enter from Churchill Avenue, REFRESHMENTS SERVED
– See more at: http://www.carp.ca/2013/02/05/travel-tours-and-cruises-for-zoomers/?preview=true&preview_id=60827&preview_nonce=f48b67af00#sthash.dM9xBbd6.dpuf