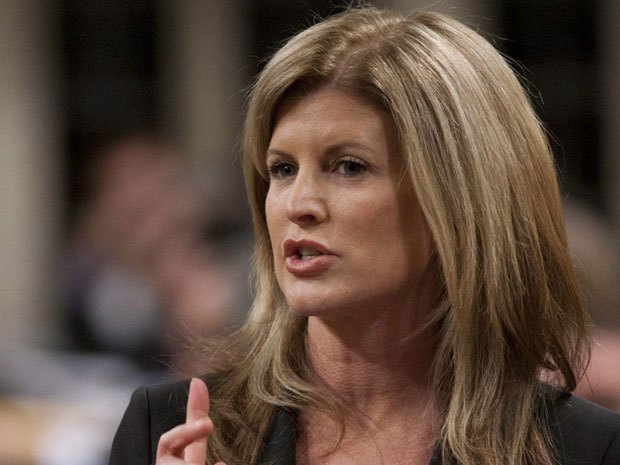 "Death belongs to the dying and to those who love them," Sherwin B. Nuland in How We Die: Reflections on Life's Final Chapter.
A Dying Wish
Last week a moving video sparked some controversy and certainly captured the public, the media and the politicians' attention.  Eight days before he died of a brain tumour, Dr. Donald Low produced a video that was released post-mortem, it contained his dying wish: a plea for the legalization of death with dignity in Canada.  During the video, he references  clinicians who would disagree with with assisted suicide but somberly adds that they would feel differently if they had to live in his body for just 24-hours.
"He wanted  to say something public about the struggle he went through to have an assisted death, preferably with the  types of barbiturates that are available in the countries that allow it," his widow Maureen Taylor said in an interview. She added that he "believed in assisted suicide and if it had been legal, he would have had no problem writing those kind of prescriptions for people who were terminally ill and of sound mind."
Before he became ill, Dr. Low was the charismatic, calming and very public face of medicine during the SARS crisis ten years ago.  Dr. Low's video proved highly effective.
The broad legislative outlines of the right to die landscape right now are: In June, 2012, the British Columbia Supreme Court ruled that the Criminal Code prohibition against assisted suicide is discriminatory. That decision is being appealed by the federal government. Meanwhile, Quebec became the first jurisdiction in Canada to table right-to-die legislation in June but the bill has yet to become law.
Within days of Dr. Low's video release, Ontario Health Minister Deb Matthews and Premier Kathleen Wynne said it was time for Canadians and their leaders to discuss an issue as profound and divisive as any they could face.  (The Quebec government is already holding public hearings on legislation that would outline conditions necessary for someone to get medical assistance to die.)   Steven Fletcher, Canada's first disabled MP, promptly came forward to support Low's plea despite the fact that the Conservative Party takes a hardline stance against assisted suicide.
In our previous columns, we covered the highly charged emotional nature of end-of-life care and the fact that there appeared to be a sea change under way in Canadian politics.  Some of the major developments that took place over the course of summer 2013  were in fact the subject of our last column from this series which you can read here if you have not yet had the chance and are so inclined.  You will also find a  detailed account and analysis of Quebec's death with dignity legislation, in "sudden growing consensus on assisted suicide".
This Literally Just In… Provincial and Federal Health Ministers get Together on October 4th 2013

On Friday October 4th, 2013 – Health Minister Rona Ambrose met with her provincial counterparts and it was expected that the Ministers of Health would discuss assisted suicide.  Although no other Province outside Quebec had indicated they might be willing to draft legislation (seems all the Provinces want to wait and see what happens in QC before even considering their next move), many of the Provinces expressed the desire for a national discussion.
In the lead-up to the meeting of the Health Ministers today in Toronto, Minister Ambrose had agreed to talk about assisted suicide although she categorically insisted that the Federal Government would not budge on this issue- that is, it would not contemplate changing the law to allow it. At least it's a small advance on Justice Minister Peter MacKay saying he would not even allow Parliament to discuss it.
Manitoba Health Minister Theresa Oswald was arguably, most supportive of the dialogue: "What I can say collectively is that there are many standing here that are torn on this matter and believe that this is a conversation whose time has come." she said.
"That doesn't mean that they are fors or againsts. I think that there are people standing here — and certainly in my province — that believe we should be having a national conversation about this.  Manitoba doesn't have a position on whether assisted suicide should be legalized. But the conversation about it must be "entrenched in compassion," she said.
At the gathering, all of the ministers were briefed by Quebec's health minister about his government's right-to-die legislation.  Following discussions on the issue with her provincial counterparts,  Rona Ambrose was unequivocal in expressing the Conservative government's opposition and even went as far as to say that if Quebec passed its legislation, the Federal Government would be going after it in court:
"Quebec is going through the motions of debate in their legislature, and should that pass, then obviously we would look to see what to do with that, and if it does end up in court, then the courts would decide about the jurisdiction."
Quebec Health Minister Rejean Hebert  disputed the characterization of the legislation as simply about assisted suicide. The bill, Hebert said, is about the larger issue of end-of-life and palliative care as well as about setting specific criteria for dying with help.
"It's not assisted suicide," he said. "It's medical aid for dying."
Ontario Premier Kathleen Wynne, for her part, said the conversation about assisted suicide was going to happen whether or not the federal government wanted to talk about it: "The federal government may decide that it doesn't want to have the discussion, but the fact is that human beings are going to be having this discussion. That is what Donald Low has put on the table," she said.
Wynne said that she still has not landed on her own views and that it was a very complicated issue but that her own conflicted feelings about the question likely reflected the public and the public discourse.
According to Ontario Health Minister Deb Matthews, empowering patients to hasten their deaths is not under Provincial purview: "The actual decision about suicide is clearly a federal decision… The federal government has made it very clear this is not a conversation they want to have" she told several newspapers.
Matthews did, however, hail Low's call to arms: "I watched the video. It is an extremely powerful video. It puts a human face on the issue.  It's an important discussion. Donald Low's courage in putting that video out for public discussion was a very brave thing to do. I think all of us are moved by that."
That does seem to be the consensus among provincial politicians.  It is interesting to note, however, that whereas political attitudes have changed, assisted suicide has enjoyed strong majority support among the public since the first poll was conducted on the topic in 1995.  The number of Canadians in support of legalization has increased slightly in the past two decades, but not as much one might  imagined.
We will have to wait and see what happens to Quebec's legislation.  It seems almost certain  that Quebec and Ottawa are headed to the Federal Court and this will likely provide a good forum for public discussions.
BRIEF ON BILL 52 (QUEBEC RIGHT TO DIE LEGISLATION)
Bill 52's stated main goal is to ensure that end-of-life patients receive care "that is respectful of their dignity and autonomy". It establishes stringent requirements for specific types of medical assistance to die.
Inspired by original guidelines published in the 180-page report "Dying with Dignity", originally tabled in March of 2012, Bill 52 has two major components:
The rights, organization and management of end-of-life care, consisting of palliative care, including palliative terminal sedation and medical assistance to die
Rules for an advanced regime of medical directives and the specification of conditions under which such directives would have binding force.
The Bill sets the bar high for the treatment of end-of-life patients:
Care must be respectful of the person's dignity, autonomy, security, needs and recognize the primacy of the patient's wishes with respect to end-of-life care when given freely and clearly
The patient must always be treated with understanding, compassion, courtesy and fairness
Care team members must establish and maintain open and honest communications with every end-of-life patient
Any person whose condition requires it is entitled to end-of-life care
Any fit adult of full age has the right to refuse to receive care needed to keep him or her alive and the refusal or withdrawal may be expressed by any means; the physician must ensure that the decision is freely made and provide the patient with the information to make an informed decision
Physicians will be allowed to refuse for moral reasons to administer end-of-life treatment. All institutions must offer a clinical program for end-of-life care. An end-of-life care policy will now be a requirement in every institution and palliative care hospice, and it must be communicated to staff, patients and their families.
Institutions, health and social service agency websites must post information on end-of-life care services and the rules governing access to it, and institutions must track statistics on the number of end-of-life patients who received palliative care, the number of terminal palliative sedations administered, the number of requests for medical aid in dying, the number of times such aid was administered and the number of times such requests were refused, including the reasons for the refusals.
The Bill contains strict protocols and criteria for continuous medical supervision of these patients, who must meet specific conditions in order to be eligible for end-of-life treatment, including terminal palliative sedation, (patients are sedated into unconsciousness and deprived of food and water), which would require written consent beforehand in writing and filed in the patient's record. Death often occurs within days of terminal palliative sedation but can sometimes take longer. Patients wishing to receive such sedation, or the authorized individual consenting on their behalf, must be informed of the prognosis, the irreversible and terminal nature of the sedation and the anticipated duration of the sedation.
Physicians would be authorized to inject dying patients with a yet-to-be-determined drug, but only after terminally ill patients who met all the strict criteria have freely complied with the procedure.
To be eligible for medical assistance to dying, the patient must:
Be of full age, be capable of giving consent to care and be an insured person within the meaning of the Health Insurance Act (chapter A-29, i.e., have a Quebec Medicare card);
Suffer from an incurable serious illness;
Suffer from an advanced state of irreversible decline in capability; and
Suffer from constant and unbearable physical or psychological pain, which cannot be relieved in a manner the person deems tolerable.
Patients themselves must request medical aid in dying, using the form prescribed by the minister. It must be dated and signed by the patient or, if the patient is physically incapable of doing so, by a third person. The third person may not be a minor or an incapable person of full age or a member of the team responsible for caring for the patient. The form must be signed in the presence of a health (attending physician) or social services professional, countersigned by that person.
A patient may, at any time and by any means, withdraw his or her request for medical aid in dying. If the physician determines that medical aid in dying cannot be administered, the physician must inform the patient of the reasons for that decision.
There are a number of additional provisions of interest:
The council of physicians, dentists and pharmacists established for an institution must, in accordance with the clinical standards established by their professional orders, adopt clinical protocols applicable to terminal palliative sedation and medical aid in dying.
The physician administering end-of-life medical assistance must within 10 days notify his or her council of physicians, dentists and pharmacists once it has been done. The council must then investigate to ensure that the quality of care, procedures, rules and protocols were followed.
A commission for end-of-life care will advise and report to the minister on the status of end-of-life care, and ensure the implementation and evaluation of legislation with regard to end-of-life care.
A person of full age who is capable of giving consent to care may specify, in advance medical directives, what care required by their state of health they consent or do not consent to, in the event that they become incapable of giving consent.
The directives may include the names of one or more trusted persons who are to give them, at the appropriate time, to the attending physician or to another health professional providing care to the person.
A medical directive must be given by a notarial act en minute, similar to a living will, or in the presence of witnesses on the form prescribed by the minister. This document must be registered with the minister, who will establish and maintain an advance medical directives register.