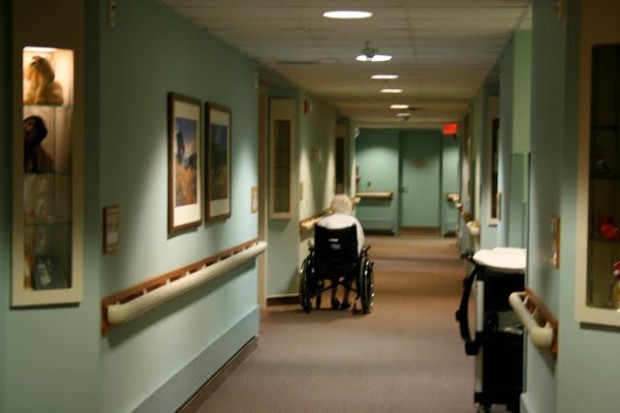 Halifax police say the death of an elderly woman at a Clayton Park nursing home has been ruled a homicide.
Officers responded to Evan Hall – a memory care facility located on the third floor of the Parkstone Enhanced Care nursing home – at 156 Parkland Drive before 9:30 p.m. Saturday.
Police say their preliminary investigation revealed that a 74-year-old woman allegedly got into an altercation with a 91-year-old woman.
The older woman sustained serious injuries after she was pushed and fell to the ground.
This article was published by CTV News on October 8th, 2013.  To see this article and other related articles on their website, please click here
Both women lived in an area reserved for people with dementia.
"It happened quickly from what I understand," Heather Hanson of Shannex, the company that operates the nursing home, told CTV News on Monday. "Staff were certainly nearby but it was just a very quick and unfortunate incident."
Joyce Renouf was taken to hospital where she was listed in critical condition. She died in hospital Sunday evening.
Police say an autopsy has concluded that her death resulted from complications relating to injuries received during the alleged altercation.
"Homicides are related to a death that has been caused by another human being or relating to the actions of another human being," says Halifax Regional Police Const. Pierre Bourdages.
Bill VanGorder, a senior's advocate with the Canadian Association of Retired Persons, says the problem of violence in care homes is only going to get worse.
"It's a terrible thing to have happened but it is a sign of things to come," says VanGorder.
He says Alzheimer's and other forms of dementia are expected to triple in Canada over the next 15 to 20 years, and perhaps even more so in Nova Scotia, if young people continue to leave and the province's aging population continues to grow.
"There needs to be a plan to start dealing with dementia in the province," says VanGorder.
"There is no focused plan. There's not enough research being done. There's not enough attention being given to what kind of care standards should we have."
A similar incident happened in the dementia unit of another Shannex facility in January 2011; a 92-year-old woman died at the Arborstone Enhanced Care nursing home in Halifax after being pushed by another female resident.
No charges were laid in that incident.
According to a recent investigation by CTV's W5, an average of five homicides happen each year in Canadian care homes.
However, people whose family members live at the Clayon Park home are asking others not to judge until they know exactly what took place.
"My mom is on the first floor and she's safe, secure and has wonderful staff," says Leslie Paradis. "I'm happy with the facility so I don't want people to think the facility is something it shouldn't be."
Shannex is cooperating with police as they investigate the incident and the company is also conducting its own investigation into the matter.
There is no word on charges at this time.
With files from CTV Atlantic's Kayla Hounsell
© CTV News